The poultry cage transport system is mainly used in the poultry slaughterhouse live poultry reception phase. The chicken cages are carried to hanging area and empty cages are transported to the poultry cages soak cleaning area. After cleaning, cages will be carried to clean cage storage area.
This poultry cage transportation system developed by our company applies to various cages conveying. This system is designed for 300-13,500 poultry production line, according to customer's production requirements or the actual size of the slaughterhouse. And we can make reasonable project for you .
This system consists of conveyor cages, cages' washing machine, poultry cage soaking pool and others.
Crate Washer can be used with crate conveyor (and it can also be used separately or equipped with other industries)

Features: Automatic, high efficiency, stainless steel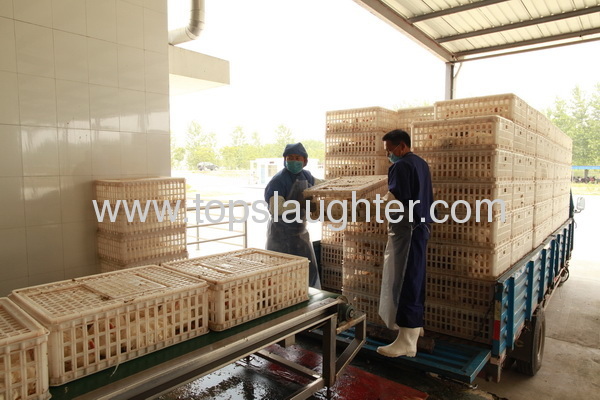 Poultry cage washer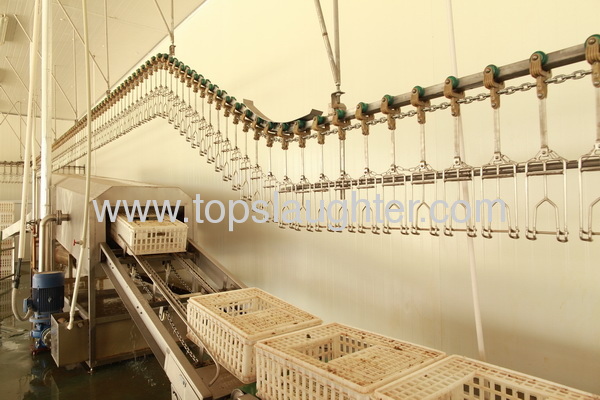 Poultry cage washer
Poultry crate washer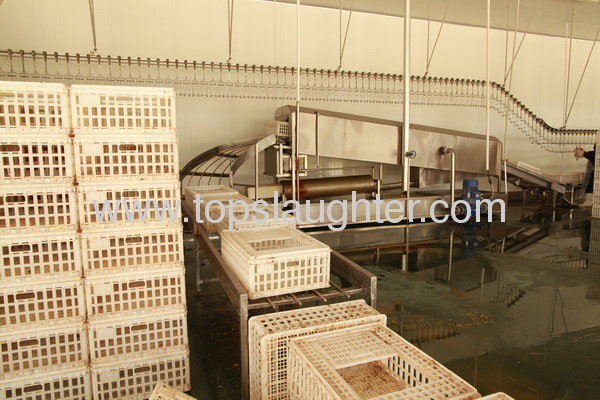 Poultry cage washer