N48 L13*13*3.1mm Block Neodymium Countersink Magnet
Grade: N48
Coating: Ni
Size: L13*13*1.3mm with countersink holes
Features of manget
1.Certification: ISO9001:2008,ROHS pass
2.Tolerance:+/-0.05mm or customized
3.Coating:Ni,Zn,Epoxy,NI+AU,SIlver,Gold,etc.
4.Size:Customized
5.Shape:Cylinder,Block,Arc,Ring,Round,etc.
6.Payment Term:T/T,Paypal,L/C,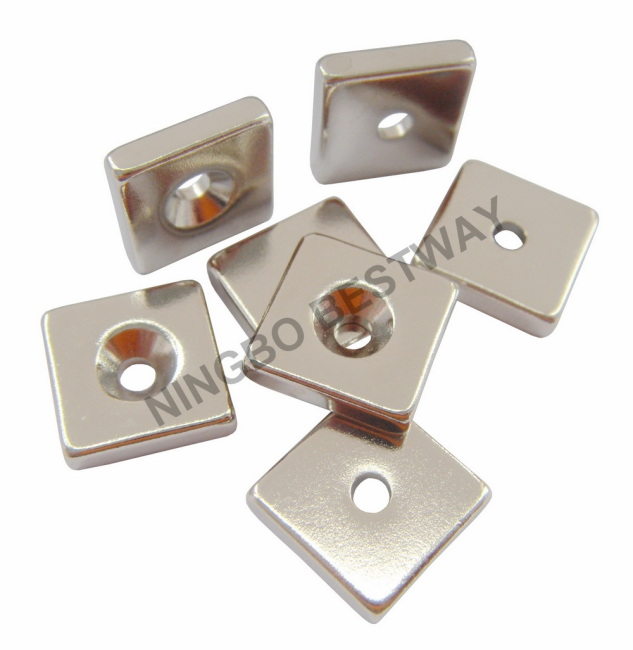 The main Applications of magnets

Acoustics: speakers, microphone;
Transportation: automobile, Motor Assemblies;
Electronics: Sensors, Instrumentation, Transducer;
Electrical Engineering: Generator, Windmill;
Medical Equipments: MRI (Magnetic Resonance Imaging), Magnet Therapeutic Apparatus;
IT industry: Loudspeakers, Earphones, printer, etc;
Communication equipments: Mobile Phone;
Home appliance: VCD, DVD, Laser;
Promotion Items: Holder/clip/clap;
Aeronautics and Astronautics: Radar;
Hi-Tech Research: Electron Accelerator, PMQ
Light Industry: Gift/Toy/Rubber (fridge) Magnet

Block Neodymium Countersink Magnet: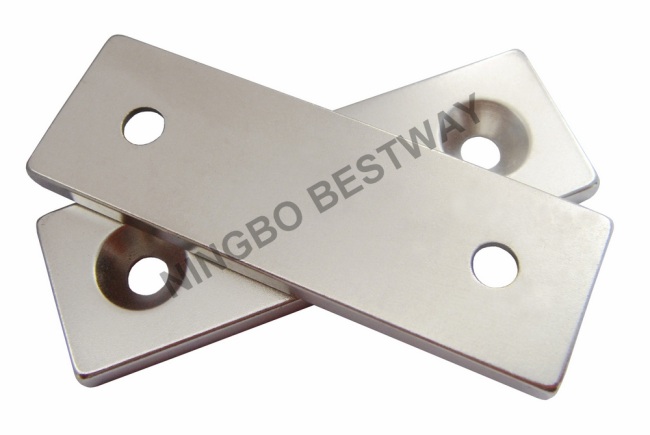 Welcome to contact us to know more.