Product Description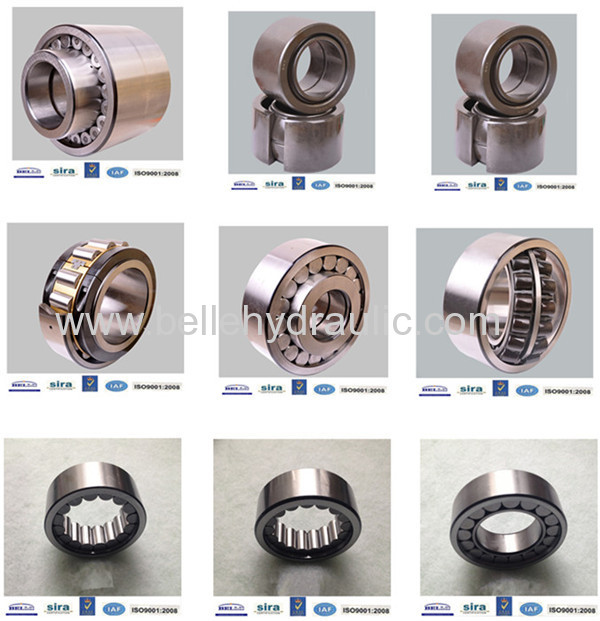 | | | | | |
| --- | --- | --- | --- | --- |
| Name | Model | Dimension | Weight(kg) | Remark |
| Shaft bearing | F-57063 | 29X47X20 | 0.15 | LPVD100 |
| Shaft bearing | F-232169 | 38.1X60X26 | 0.30 | LPVD100 |
| Shaft bearing | F-202703 | 35X67X21 | 0.33 | A4VG56 |
| Shaft bearing | F-202577 | 48X30.77X18.5 | 0.10 | A11VOS075 /A4VSO71 |
| Shaft bearing | F-202808 | 50X90X27 | 0.37 | A4VSO125/LPXD140 |
| Shaft bearing | F-56718 | 40X80X23 | 0.50 | A4VG90/71 |
| Shaft bearing | F-201346 | 50X90X23 | 0.50 | A4VG125 /A11V130 |
| Shaft bearing | F-201872 | 45X85X25 | 0.60 | A4VG250 |
| Shaft bearing | F-207813 | 52X106X35 | 1.20 | A11V190 |
| Shaft bearing | F-205526 | 41.36X67X27 | 0.30 | A11V190 |
| Shaft bearing | F-207407 | 65X120X33 | 1.50 | A11V260/250 |
| Shaft bearing | F-204754.RNU | 41.8X72X30 | 0.50 | A11V260/250 |
| Shaft bearing | F-217040 | 55X100X31 | 0.25 | A4VSO180 |
| Shaft bearing | F-217041.1 | 38.2X63X27 | 1.00 | A4VSO180 |
| Shaft bearing | F-202578 | 34.5X57X22 | 0.20 | A4VSO125 A11V130 |
| Shaft bearing | F-94480 | 60X110X28 | 1.00 | LPVD-250 |
| Shaft bearing | F-221321.1 | 49.55X80X32 | | A4VSO355 |
| Shaft bearing | F-222094.2 | 70X125X36 | | A4VSO355 |
| Shaft bearing | F-84874.NUP. | | | A10VG45 |
| Shaft bearing | T7FC045 | 45X90X29 | 0.92 | |
| Shaft bearing | T7FC050 | 50X105X32 | 1.20 | |
| Shaft bearing | T7FC055 | 55X115X34 | 1.60 | |
| Shaft bearing | T7FC060 | 60X125X37 | 2.05 | |
| Shaft bearing | T7FC065 | 65X130X37 | 2.20 | |
| Shaft bearing | T7FC070 | 70X140X37 | 2.65 | A2FO180 |
| Shaft bearing | T7FC075 | 75X150X42 | 3.25 | |
| Shaft bearing | T7FC080 | 80X160X45 | 3.95 | |
| Shaft bearing | T7FC085 | 85X170X45 | 4.79 | |
| Shaft bearing | T7FC095 | 95X180X49 | 5.25 | A2FO250 |
| Shaft bearing | 4T-CR08A19/75P | | 0.50 | A2FO32 |
| Shaft bearing | 32008/38Q | | | A2FO32 |
| Shaft bearing | 4T-M84249/10 | | 0.30 | |
| Shaft bearing | 15520/15578 | | | A10VSO71 |
| Shaft bearing | 25821/25877 | | | A10VSO71 |
The structure of Cylindrical roller bearing is theinner ring and outer ring which can be seperated. Cylindrical Roller Bearing without sidewall in inner nor outer rings can be used as a free-end bearings because its inner and outer rings can move relative to the axial. Cylindrical Roller Bearing which has double sidewalls in either inner or outer ring and single sidewall in the other side,can bear a certain degreeof axial load.

Mainly used in automobile, electrical equipment, instrument, building machinery, rolling stock agricultural machinery and various specialized machineries,machine spindle application.
Packaging & Shipping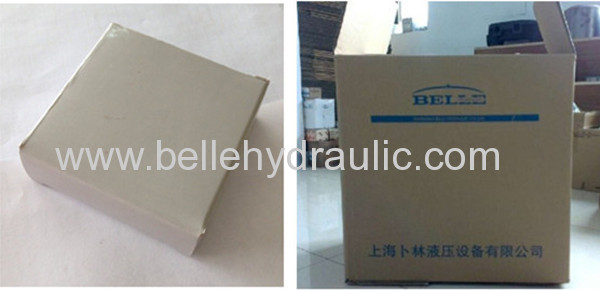 Our Services
For product
1).FOB Shanghai
2).Big in stock
3).Nice discount for international delivery fright cost
For services
1).Experienced supplier for more than 10 years
2).Warranty half year for parts,1 year for pump and motor
3).Free and prodessional technical support for 24hours
Company Information

Established in 2010, developing fast in these years, now Shanghai Belle Hydraulic Co., Ltd has been expanding overseas markets to more than 30 countries including USA, Canada, England, Italy, Poland, Russia, Brazil, Peru, Argentina and Southeast Asian countries.
Now we have established a exact quality inspection system and a professional team. With hard working, we have acquired a good reputation in this filed and own several contact factories both in China and Korea. The whole producing procession is finished under strict supervision. Prices are always competitive in the industry.
Your inquiry is welcome! Professional service will be provided all the time!