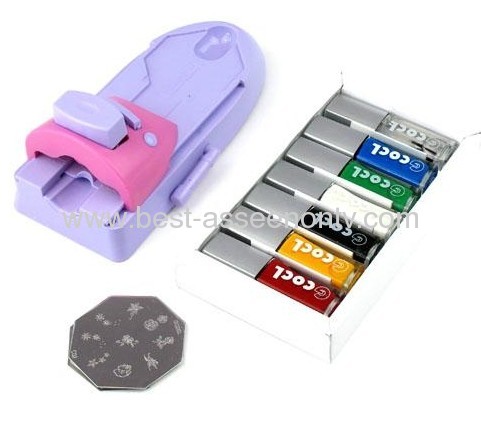 Nail Print Machine/New Arrival DIY Nail Printer/Nail Art Stamping Machine/Nail Makeover Kits/Nail Polisher

1. It is portable design
2. Design onto our nail easily within minutes
3. With over 100 designs on your nails or even on false nails
4. No power required to operate
5. The set includes: a) Printing Machine
b) 7 attractive nail polish bottles (red, yellow, black, white, green, blue, clear)
c) 5 metal design templates
Nail Print Machine/New Arrival DIY Nail Printer/Nail Art Stamping Machine/Nail Makeover Kits/Nail Polisher
Nail Printing Machine is the latest invention for nail care as seen on tv
Nail Print Machine/New Arrival DIY Nail Printer/Nail Art Stamping Machine/Nail Makeover Kits/Nail Polisher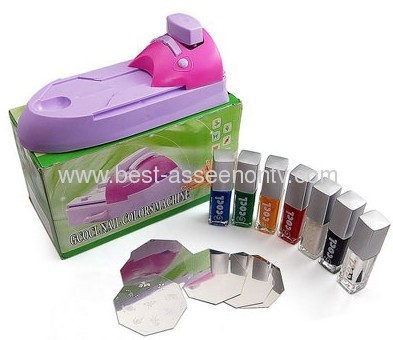 Nail Print Machine/New Arrival DIY Nail Printer/Nail Art Stamping Machine/Nail Makeover Kits/Nail Polisher
Nail Print Machine Usage and more
Clean the scraper and image plate with nail polish remover after each use.
Complete each step as quickly as possible.
The image will last for alonger time if you apply a clear top coat on your nail after the image is dry.
Try kangdie on other objects such as mobile phones and accessories.
Mixing white color and other colors makes pastel colors.
Express your creativity with kangdie.