Screw barrel assembly part for plastic machine


Specification:
Diameter: Ø15-Ø500
L/D ratio:15-55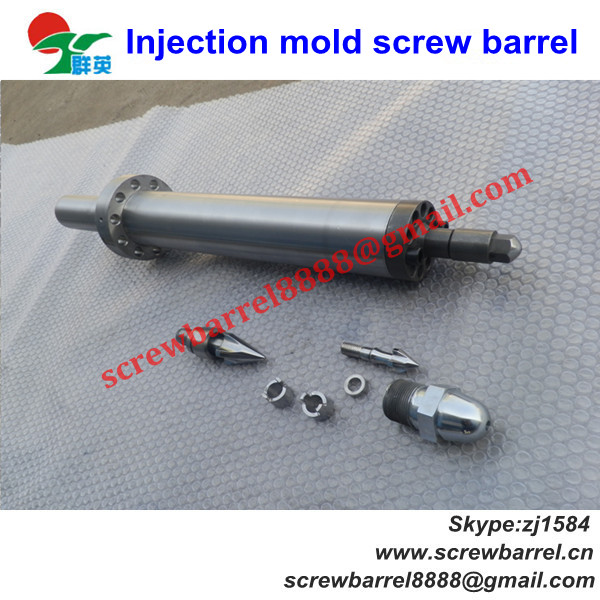 Base Materials:

1)38CrMoAlA(SACM 645)

2)42CrMo(AISI 4140)

3)Cr12MoV(SKD11)

4)4Cr5MoSiV1(SKD61)

5)9Cr18MoV

6)40Cr

Bimetallic Alloy Materials:

1)Fe-based alloy

2)Ni-based alloy

3)Co-based alloy

4)Tungsten carbide

Processing Technology:

Heat treatment

High-frequency quenching

Nitriding treatment

Hard-chrome electroplating

Bimetallic alloy welding

Technical Parameter:





Nitrided layer depth:0.50-0.80mm

Nitrided hardness: 900-1100HV

Nitrided brittleness: Less than 2 level

Surface roughness: Ra 0.4

Linearity of screw: 0.015mm

Hard-chrome plating hardness after nitriding: ≥950HV

Chrome-plating layer depth: 0.025~0.10mm

Bimetallic layer depth: 2 mm

Bimetallic hardness: HRC50-65

Suitable Plastic Material:

PP, PE, PVC, ABS, AS, PS etc.



Fully hard screw HPT series:

1)HPT1 Wear resistant type: Apply to below 30% glass fibre, bakelite, PC lucency etc;

2)HPT2 Corrosion resistant type: Apply to below 60% glass fibre, heatproof, high-pressure proof and high-speed proof; PC+glass fibre, Nylon+glass fibre;

3)HPT3 Wear resistant and Corrosion resistant type: Apply to non-stick raw materials, magnetic powder, ceramic powder, Aluminum magnesium powder, iron powder, copper powder;
4)HPT4 Wear resistant and Corrosion resistant type: Apply to stickiness raw materials, halogen free plastics.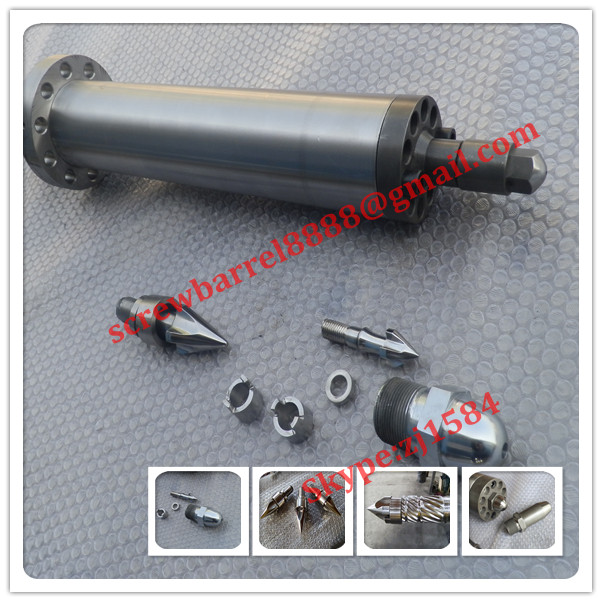 We can manufacture all types of screws and barrels according to clients' requirement.
Product classification:
According to different raw materials and products the screw can be chosen: general type, pin type, barrier type, separation type, and gas-exhausting/vented type, etc.
Application: Granules, film, bag, barrel, pipe, profile, plates,sheet, etc.

Production Flow:
Customer Order → Product Design/Customer Drawing → Production Flow Arrangement → Material Procurement → Detecting → Blanking → Detecting → Rough Machining → Detecting → Quenching and Tempering → Detecting → Semi Finishing Machining → Detecting → Nitriding Treatment /Bimetallic Alloy Spraying Treatment → Detecting → Finish Machining → Detecting → Packing and Shipping → After-sale Service