Monster 1200 Steam Cleaner MONSTER 1200 Heavy-Duty Handheld Steam Cleaner As seen on TV

Product Description
1)1200 watts steam cleaner
2)Clean all types of surfaces
3)Ability to steam away dirt, mildew, mold, grease and grime
4)use no dangerous chemicals, time consuming hand-held cleaners
5)removes odors from your home.
6) killing up to 99% of germs bacteria, deodorize
7)Packing:gift box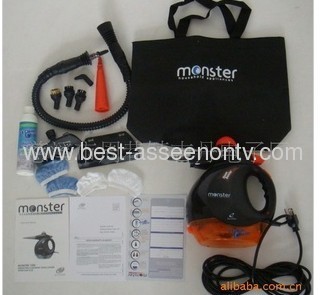 Monster 1200 Steam Cleaner MONSTER 1200 Heavy-Duty Handheld Steam Cleaner As seen on TV

Regular steam cleaners just boil water and start spitting hot water all over the place, quickly losing power. The Monster 1200 steam machine uses a patented steam blast technology that ensures you get full steam cleaning power right up until the last blast of steam with no spitting and sputtering of hot water.
Clean all types of surfaces with a hand-held Monster SuperClean steam cleaner
Monster 1200 Steam Cleaner MONSTER 1200 Heavy-Duty Handheld Steam Cleaner As seen on TV
Steam cleaner features built-in steam booster that creates a constant and unwavering flow of steam
Convenient hand-held unit goes everywhere you need it to go, from home to boat to motor home
Capable of cleaning all types of surfaces and it does so without the use of smelly harsh chemicals
Included with the steamer are 7 accessories versatile enough for any task Dimensions: 14.0x16.0x17.0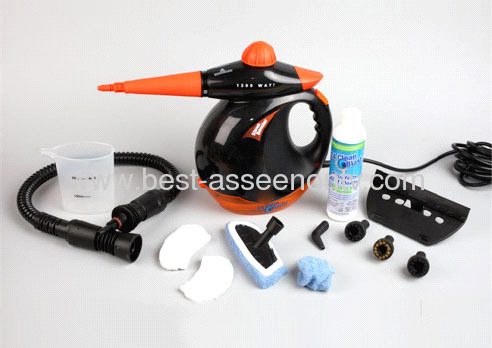 Monster 1200 Steam Cleaner MONSTER 1200 Heavy-Duty Handheld Steam Cleaner As seen on TV