Product name: Microfiber Italy Style Flat Mop Set

Cotton mop,microfiber mop,Incredible absorption,No short fiber left on the surface after wiping and no scratch
1. Microfiber Italy Style Flat Mop Set refill,40*12cm,60*12cm or according to your request
2. Incredible absorption, it can absorb seven times as its own weight in liquid ,quick drying
3. No short fiber left on the surface after wiping and no scratch
4. Effective & durable ,save time,money,effort & water
5. 100% polyester or 80/20 blend of polyester and polyamide
HOW TO CARE FOR FLOOR PADS,
MOPS AND BUCKETS
The useful life of cleaning tools and supplies (excluding solutions and cleansers) depends on:
1. The quality and design of the products being used
2. How the products are used
3. How well the tools are maintained
FLOOR PADS
Floor pads come in a variety of colors and sizes and are made from materials that are designed to do specific jobs. The following general tips about floor pad care can extend the life of a floor pad.
1. Carefully install the pad onto the machine so it is centered. A floor pad that is not centered will wear unevenly and will create a safety hazard since the machine is more difficult to control.
2. When using the floor machine do not bump into objects. If a pad rotating on a floor machine hits furniture or some other object, the pad can tear or snag.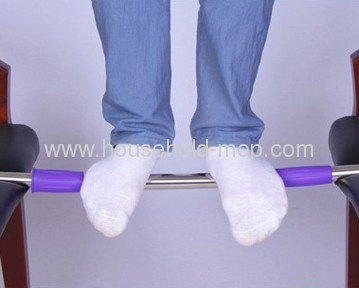 Since floor pads are made of different materials, using the correct cleaning method for each type of pad is important.
1. For natural fiber pads like ETC's Gorilla, clean by using the center die cut piece from the pad or a medium bristle brush and brush away the accumulation from the pad.
2. For a polyester or nylon pad use one of these three methods:
a. Soak the pad in stripping solution until dirt is softened or loosened, then rinse using a water hose.
b. Wash under high pressure water.
c. Launder in luke warm water.
Hang the pads in a storage area to dry after cleaning them.
---
MOPS
Most synthetic mopheads contain a fiber coating which makes the mop head less absorbent. Also, new cotton mopheads do not absorb as well as they do after some use since their fibers are still coated with natural oils. Therefore, before using a new mop, wash it in soap and tepid water and rinse well.
Mopheads are made of cotton, rayon, or blends of materials. Cotton mopheads are satisfactory for most floor care procedures except finishing/waxing. Rayon mopheads leave little lint, so a rayon mophead is better to use when finishing/waxing a floor than cotton. Since cotton holds water better, it is better for drying floors.
Cotton is best for - Floor Drying
Rayon is best for - Leaving Less Lint, No Breaking-in Time, Wetting
Blended is best for - Laundering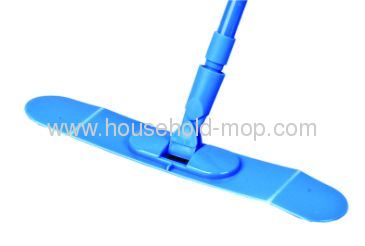 \PRODUCT DESPRITION

We have more than 10-year experiences on cleaning products. We are a typical China supplier and have worked for home products. We also have factories in China and Thailand in order to meet customers' needs.

Name

Value

Brand
Karanfil
Production Capacity
500000 Piece/Pieces per Month
Material
Chenille and microfiber
Terms
FOB Ningbo
Place of Origin
China
Feature
ECO-friendly
Payment terms
30% deposit before we make the production, 70% balance paid after we finished the order.
Order delivery
25-30days after receiving 30% deposit
Packing
1pcs/polybag,50pcs/inner box,1000 or 500 pcs/out carton
Shipment means
by sea, by air, by express etc.