Product Name: grip without hanger cap fitsDia 25.4mm pole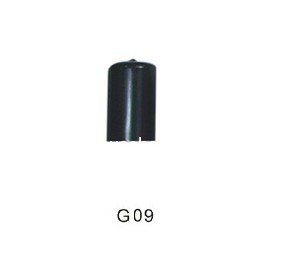 Q:What isgrip without hanger cap fitsDia 25.4mm pole?
A: Threaded tube with its own thread, no need extra plastic screw.
Thread is made on tube directly.
3-5 times longer working time than general one.
Finding the Best Floor Steamer for Hardwood Floors

A floor steamer for hardwood floors not only cleans your floors, it allows you to sanitize without chemicals, giving you a fresh and natural clean that's good for the environment. A steam mop for hard floors is designed to work on all sealed hard flooring surfaces.

By using heated water, you can eliminate dust mites, bacteria, germs, and grease from all of your floors, whether hardwood, laminate, tile or linoleum.

Many owners of hardwood floors are concerned about using too much water on them or ruining the finish. This is a very real concern with hardwood and laminate floors, because water damage can seep in and warp the floor or wear down the finish.

The good news is that steam quickly evaporates, allowing the floors to be cleaned without standing water, but it is very important to use the hardwood floor steam mop on only sealed floors. Most floors sold today, both hardwood and laminate, are sealed or installed with a protective coating. Waxed floors can have layers of wax removed by steam, so do not use a steam cleaner on wood floors that are waxed.

Some solutions designed to clean floors which contain chemicals are more likely to break down coatings than steam. Following the instructions that come with steam cleaners is a must for all flooring surfaces, but especially hardwood floors.

It is important to always use your steam mop only when it is fully heated, and do not leave it on any area of the floor for an extended period of time. To remove spots and stains, go over the area multiple times with the steam mop head moving. These actions will help to clean the floor safely.

Below are some of the best floor steamers for hardwood floors, the buyer rating they received, as well as their best features pointed out, to help you decide which steam mop is right for you.