Typical Layout Plan for Vertical Powder coating line
1.Loading area for the workpiece need to becoated
2.Vertical spray shower type pretreatmentsystem
3.Drying off oven
4.Powder spray booth
5.Curing oven
6.Unloading area for finished workpiece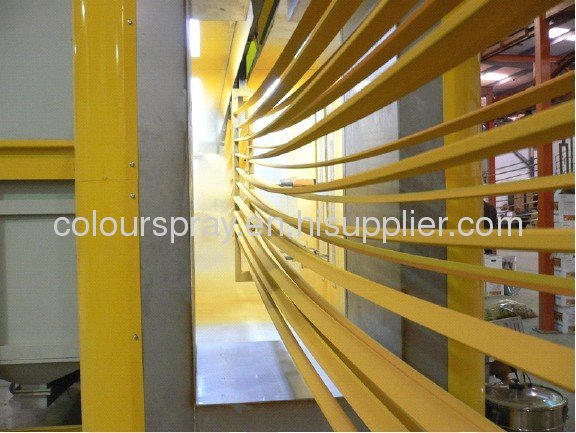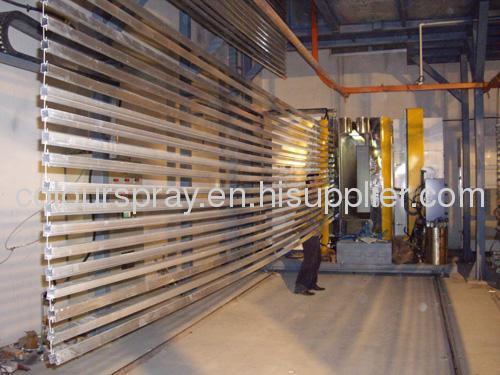 Aluminium Powder Coating,Surface Finishing, Surface Treatment, provided by COLO
Aluminium profile powder coating line, consistsof indoor and outdoor profile
We are one of the profssinal manufactures of coating line in China presently.
Our product equip with newest technology with environment issue considering.
Qualityand Service always become our main priority when produce the line.
Please contact us if you have any inquiry about it.
We canstart from designing and there will no finish in our service line.
Hope to have a long cooperation and try to share the technology for better environment.