Fenghua Hengyi Micro Shaft is a specilized manufactuer for kinds of motor shaft, micro shaft, high precision shafts. etc. The shafts used in automotive, domestic appliance ad ppower tool industties. High volume production, micro tolerance applications using turning, grinding, gear cutting, rolling and heat treatment technology.

The precision splindle shafts manufactured at Hengyi Micro Shaft are between 2mm and 20mm in diameter and between 5mm and 400mm in length.

The processes are: Raw material----Cut off--Turning--- threading--- heat treatment----grinding----cylindrical grinding---plunge grinding----polish----inspection---pick up---package----delivery

Heat treatment: part heat treatment cementite oxidation frequency high

Surface: electic plating nikel, black, anti-rust oil

Inspection devices: we have own inspection centre, including V block runout tester, roughness tester, roundness tester, projecter, magnifier,.etc.
Quality system: ISO9001, TS16949
Main customer: Media,Galanz, COPRECI (SPAIN), LEILI GROUP, LUCAS-TVS, PREETHI .etc.

Our beautiful factory- garden liked working place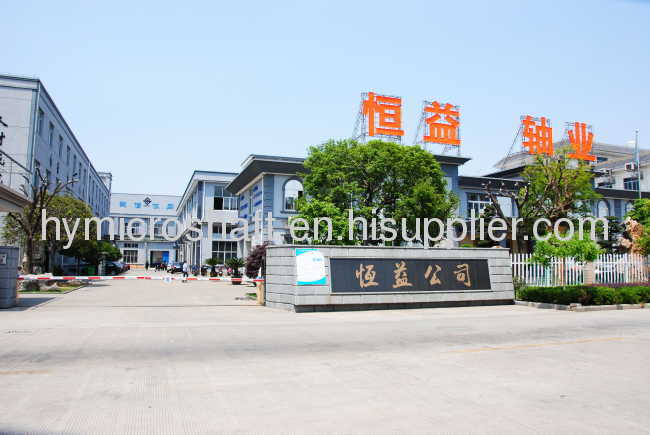 Raw material warehouse, we work for
First coming first out
principle.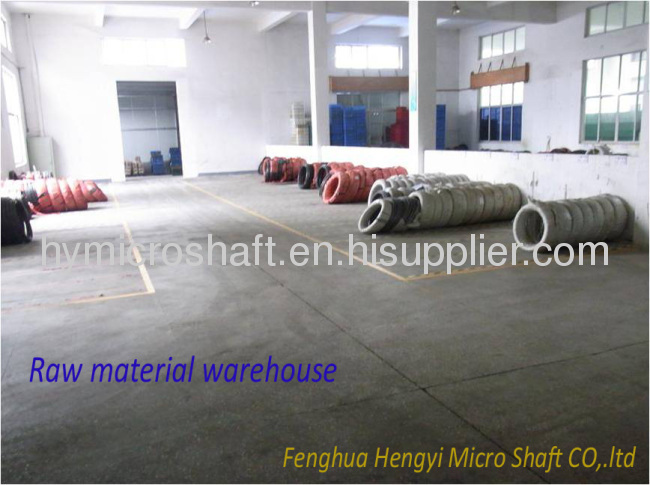 KC200 Coreless grinding machines, Dia, tolerance to be +-0.002mm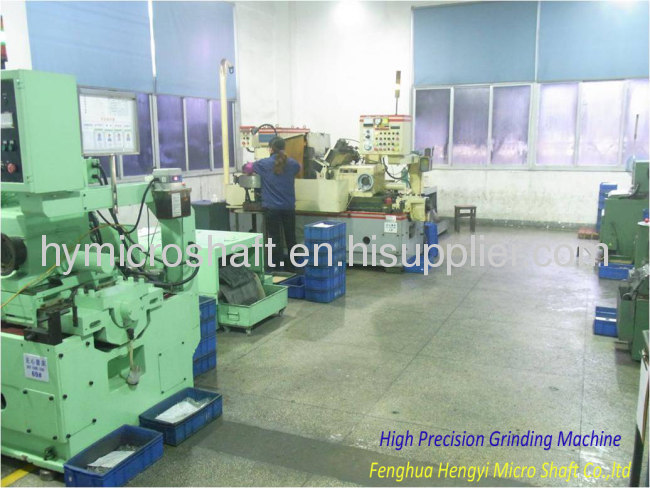 M1050A & M1020A coreless grinding machines, we have 80 grinding machines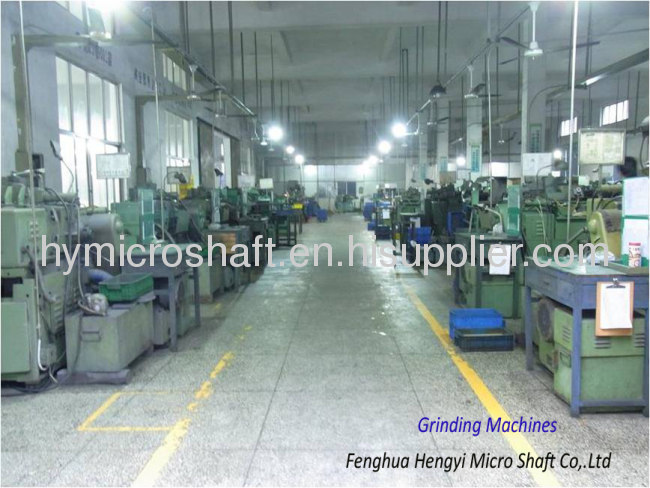 Auto lathe machines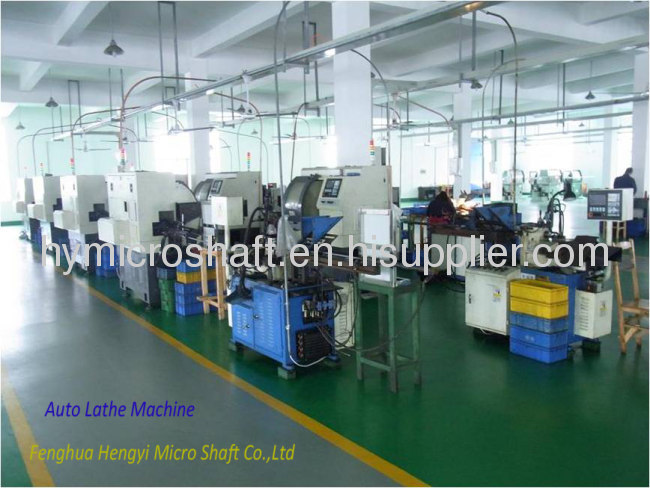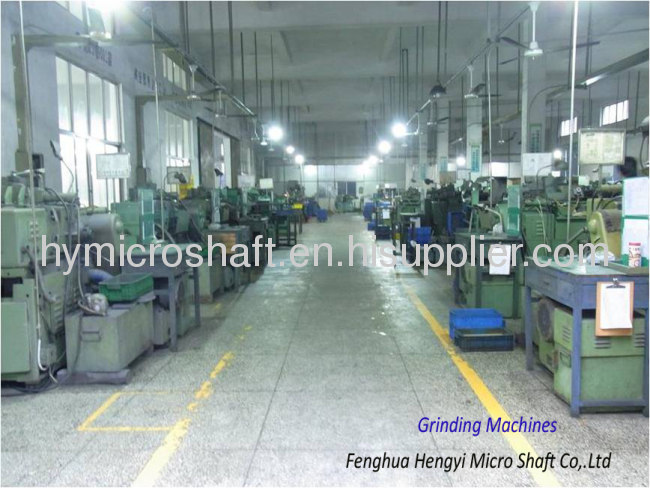 Inspection centre,we have roundness tester, roughness tester, runout tester, magnifier .ect