Flashlight Adjustable Focus Zoom Flashlight Waterproof for Sporting camping flash light

100% Brand New TrustFire CREE XM-L T6 LED Adjustable Focus Torch
Made of high quality 6061T aluminum alloy, this flashlight is sturdy and durable enough for long time daily using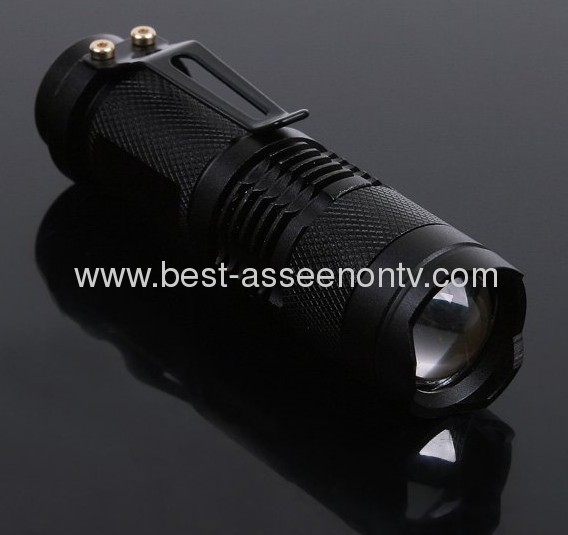 Flashlight Adjustable Focus Zoom Flashlight Waterproof for Sporting camping flash light
Lamp base: CREE, high power LED. With a lifespan of up to 100,000 hours or more, no need to consider replacing the cap for the whole life.
Waterproof, but don't put it into water long time
Super Bright, blinding Effect
Crenellated strike bezel for enhanced self-defense
Flashlight Adjustable Focus Zoom Flashlight Waterproof for Sporting camping flash light
Super mini size, bright, blinding effect.
Skid-proof design & waterproof design.
Output bright can come to 300 lumens (MAX).
Adjustable focus range for different usage, stretching to adjust its focus.
Clip for convenience carry.
Working voltage is wide and can utilize the batteries in the largest extent.
Suitable for hunting, cycling, climbing, camping and outdoor activity etc.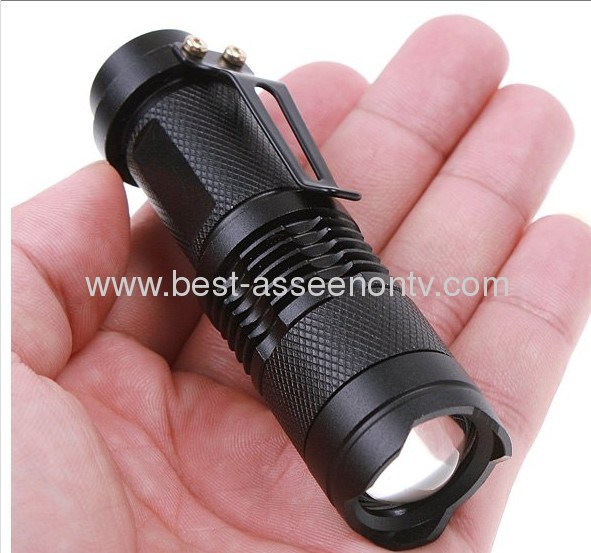 Flashlight Adjustable Focus Zoom Flashlight Waterproof for Sporting camping flash light