Material: 100% silicone
2. Size: According to request ()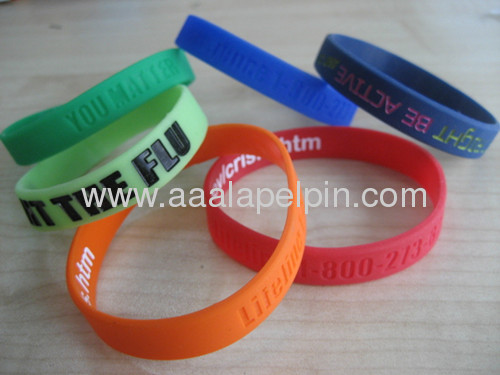 3. Logo: Debossed or printed
4. The product is just a sample for customer to compare. OEM orders are welcome!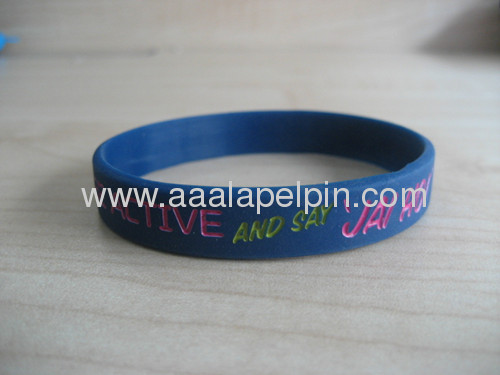 Silicon wristbands are the perfect way to advertise a group, company,sporting team as well as a fun and easy fundraiser for organizations. Our bandsare made with the highest quality silicon and match the dimensions of the LanceArmstrong bands exactly. Silicon wristbands can be molded in any color and you can choose text toimprint onto the bands in any color as well or you can get the original embossedbands and have your text molded into the band. This product truly does give youendless options when it comes to promotions, giveaways, team merchandise,fundraisers or point of sale.
products name :

lapel pins- custom lapel pins, soft enamel pins, safety lapel pins, flashing and enamels lapel pins, hard enamel pins. (2) badges- embroidered and metal badges, military badges, name and police badges, embroidery badges. (3) promotional giveaway key chains- keychains, promotional keyrings ( key rings), mini key chains, LED flashlight key chains, magnetic keyrings, logo keychains. (4) patches- embroidery patches, cloth patches.