plastic bottle making machine


ZQ-B series full-automatic pet stretch blow molding machine is the most stable two-step automatic stretch blow moulding machine. It has one to six cavities and the maximum capacity of the products is 0.6L,2.0L,5L and 10L. It can blow bottles in shapes: carbonated, mineral, pesticide, cosmetics, wide-mouth, hot filling, and other packing containers, which is made of plastic of crystalline type, such as PET and PP etc.
Machine advantages
1).High Automatization
2).High Intelligence:The machine can be controlled through touch screen and running status is shown on it.
3).High Quanlity:Steady infrared heating system blowing and highly precise blow-mould closing system ensure quality.
4).High Speed:1400BPH(1-cavity) 8000BPH(6-cavity).
5).No Contamination:Closed production zone, good self-lubrication system avoid contamination.
6).Low Cost:Low consumption of electricity, air and water.
7).High Transparency:Easy maintenance, absolute safely, visual inspection, low noise.


plastic bottle making machine


TYPE
ITEM
ZQ-B1500-2
ZQ-B1500-3
ZQ-B1500-4
ZQ-B1500-6
CONTAINER
Number of cavity
2 cavities
3 cavities
4 cavities
6 cavities
Output
2400-2600 pcs/hr
2800-3300 pcs/hr
3800-4200 pcs/hr
5500-6000 pcs/hr
Max.container volume
2.0L
2.0L
2.0L
2.0L
Max.neck diameter
38mm
38mm
38mm
38mm
Max.container diameter
105mm
105mm
105mm
105mm
Max.container height
300-330mm
300-330mm
300-330mm
300-330mm
ELECTRICAL SYSTEM
Number of lamp
27pcs
36pcs
60pcs
90pcs
Max.heating power
27kw
36kw
60kw
90kw
Installation power
38kw
48kw
65kw
96kw
Actual power consumption
18kw
22kw
40kw
60-70kw
AIR SYSTEM
Operatating pressure
7-9kg/cm²
7-9kg/cm²
7-9kg/cm²
7-9kg/cm²
Low pressure consuming
1200Ltr/min
1400Ltr/min
2000Ltr/min
3000Ltr/min
Blowing pressure
25-35kg/cm²
25-35kg/cm²
25-35kg/cm²
25-35kg/cm²
High pressure consuming
2000-2500 Ltr/min
2000-3000 Ltr/min
3000-3500 Ltr/min
4500-5000 Ltr/min
CHILLER WATER
Operating pressure
5-6 kg/cm²
5-6 kg/cm²
5-6 kg/cm²
5-6 kg/cm²
Temperatuer
10ºC
10ºC
10ºC
10ºC
Consuming
5600kcal/hr
7600kcal/hr
19000 kcal/hr
25200 kcal/hr
Flow rater
30Ltr/min
45Ltr/min
60Ltr/min
200Ltr/min
MACHINE
Machine dimension
3.25x1.5x2.1(m)
4.5x2.1x2.1(m)
4.7x2.1x2.1(m)
7.3x2.2x2.1(m)
Machine weight
3.1ton
3.9ton
4.1ton
6.35ton
Note: The specifications are subject to change without notice for the further improvement.


plastic bottle making machine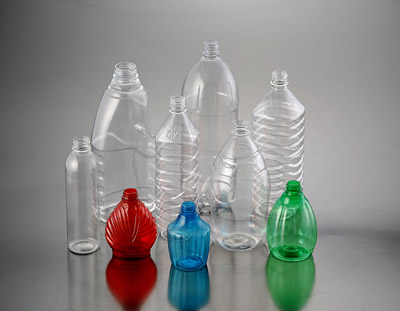 ZQ Machinery