CD series efficient hammer mill shredder
Introduction:
There are many kinds of wood crushers in the market; most of them choose the hammer mill type as the main crusher machine in the pellet making plant.
So we also choose the hammer mill as wood crusher following introductions:
1. are for grinding the Bio-mass like straw, stalk and wood chip, tree branch and forest waste to be powder of less than 3-5mm, which is right size before pelletizing and briquette.
2. It is also ideal machine for farming material like dry or fresh seeding of yam, peanut, rice and other plants, husks, maize, wheat, beans of all grain.
CD series efficient hammer mill shredder :
advantages:
1, It has simple construction, convenient operation, high efficiency and low power consumption.
2.Hammer mills are matched machines of pellet mills. You can use hammer mills to crush the wood blocks or other raw materials into sawdust, then you can use sawdust to make pellets by pellet mills.
CD series efficient mill :
Specifications:
Model

Capacity

(t/h)

Power

(kw)

Weight

(t)

Dimension

(mm)

Hammer Qty

(pcs)

GXP65×27

1-3

22

1.1

1900×800×1100

24

GXP65×55

2-4

37-55

1.5

2100×1700×1500

48

GXP65×75

3-8

55-75

1.9

2100×1000×1100

72

GXP65×100

5-10

90-110

2.3

2400×1000×1100

90

GXP130×55

8-15

160

5.3

2800×1620×2100

80

GXP130×100

10-20

220

6.8

3020*1620*2170

160
CD series efficient hammer mill shredder

real picture: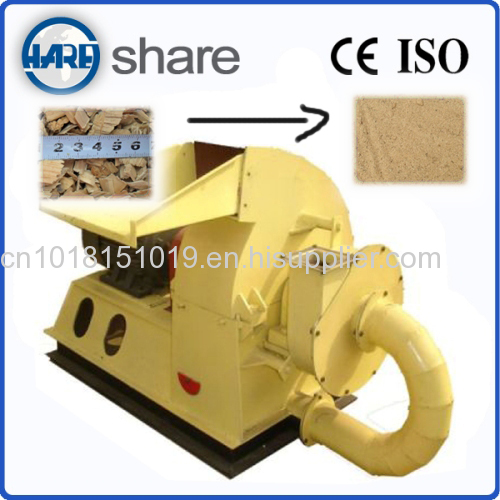 CD series efficient hammer mill shredder
finished products picture: