2013 New Style! Latex SBR Cosmetic Sponge



Brand Name: JDK or OEM

Place of Origin: Shenzhen, China (Mainland)

Color: as demanding

Washable: Yes

Delivery time: Within 30 days

Payment: L/C, T/T
Size:51mm 74mm
Package:1pc/Opp or 5pcs/Poly bag



JDK Makeup brush factory specializes in manufacturing beauty products, such as PVA washing sponge, powder puffs, eyelashes and so on. With imported raw materials and professional Korean foam technology and workmanship, we mainly produce makeup sponge and powder puffs, including NR puffs, SBR puffs, PVA washing sponge, cotton puffs, plush puffs, flocked puffs, cosmetic brushes , hydrophilic sponge and cellulose sponge.



We can produce all kinds of shape , colour, size of the products which can satisfy your demand . We stand in the front of the same line in the world with high quality , reasonable price ,new design , and being environmental protection. So we get high praise from the customers.

2013 New Style! Latex SBR Cosmetic Sponge product display: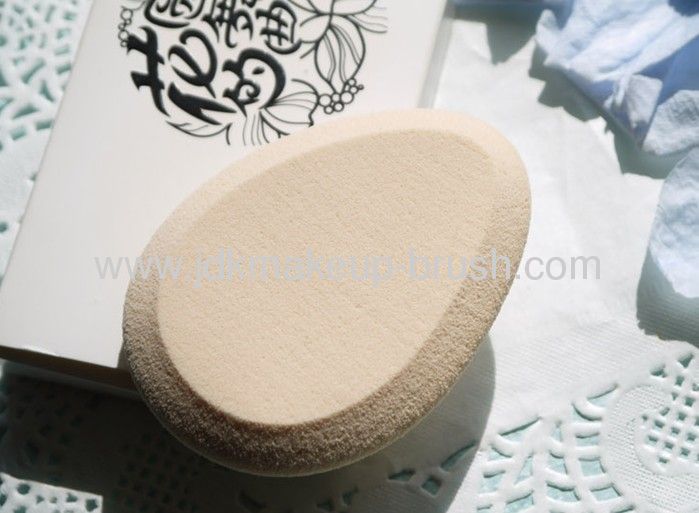 2013 New Style! Latex SBR Cosmetic Sponge product display: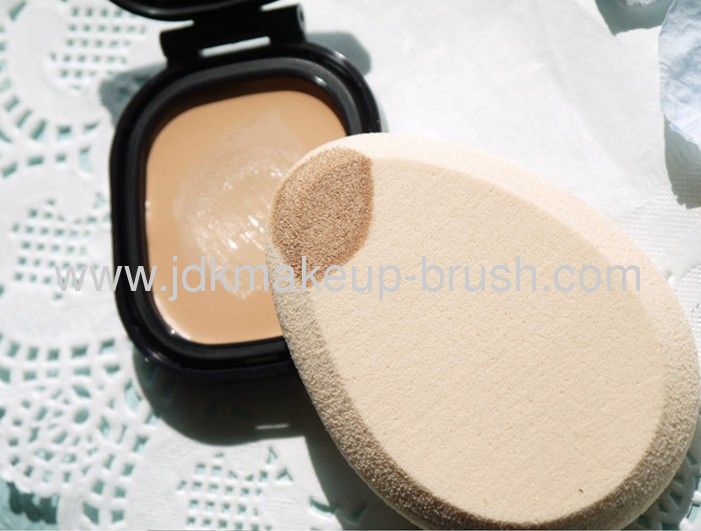 2013 New Style! Latex SBR Cosmetic Sponge product display: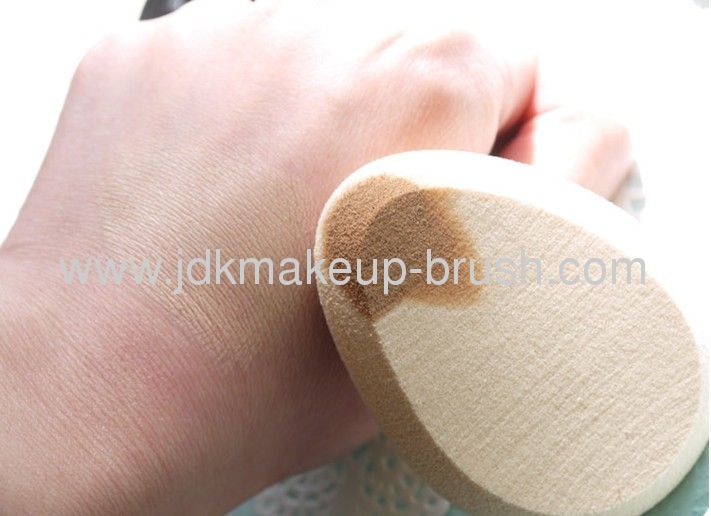 How to use powder puff correctly
Firstly, you should rub the cream on your whole face, from forehead, cheek, to the corners of your mouth and jaw. Especially do not forget the corners of mouth, where easily appears shade.

Then push the cream with either side of the round puff, from inside to outside, which is the sequence you must follow. Then use your index finger to press the powder puff with appropriate strength and simultaneously push to the lateral, which can promote homogeneous absorb and skin-cream fitting.
Next, put the powder puff ten percent for the second, appropriately dip in some cream, then gently press the nose on both sides and corners of the mouth. These two places often appear shadow due to light, so if they are stressed or thicken, your face could look more three-dimensional.

At last, coat the powder puff with a small amount of segregation frost, then gently press the eyelid. Because the surrounding skin of the eyelid is thinner, so you just gently press with a small amount of frost. If necessary, you could gently press the corners of the eye and the temple area once more.