What makes our hair different from others?
1. 100% virgin human hair , no fiber, no synthetic
2. No chemical process, full cuticle aligned, could be dyed or bleached
3. Well constructed double weft to ensure no shedding
4. Curl holding after washing
5. Could be flat iron and restyle
6. Clean weft no lice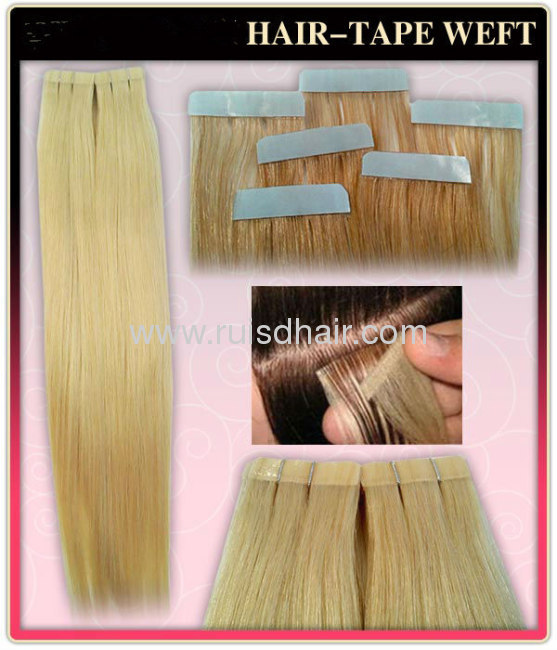 About our products:
1.We chose the hair must 100% human Remy or virgin hair no mix , so the products have a high quality .
2. No tangle &shed , when you wash, it not knot.
3. Most of our hair are natural color , unprocessed ,you can dye and perm by yourself.
4. There are many hairstyles and hair length can choose.
5. Many kinds of human hair available: 100%Brazilian hair,100%Chinese hair,100%Indian hair , 100%Malaysian hair, 100%European hair
Hair protection directions:
1) Wash your hair clean and dry it completely before applying the weave.
2) When washing, use gently running water, lightly rub hair and scrap.
3) It is not recommended for bonded hair, oil may cause weave to ship out.
4) To maintain curly hair or wet look, lightly apply gel mousse ,or oil sheen .
5) When combing, always comb bottom of hair first and work your way up to the root.
6) When removing, please always consult your professional beautician.
7) For curly hair, do not brush when it is dry.
8) Use large toothed comb or your fingers while hair is wet!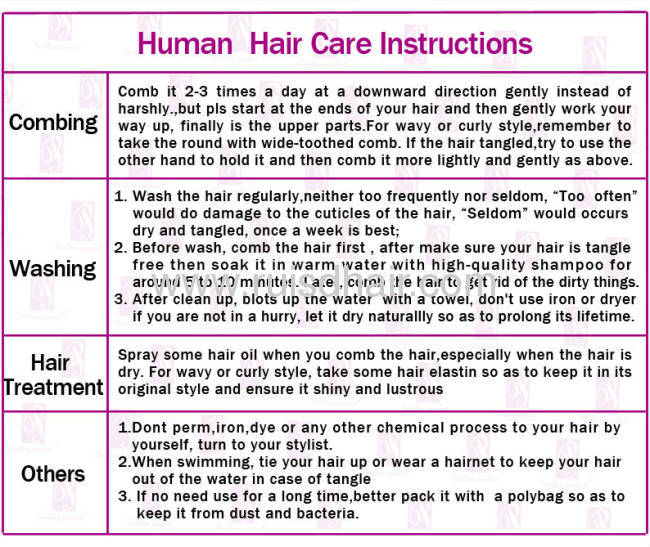 Who should buy Hair Extension Wefts?
RSD Hair extension wefts are ideal for women seeking longer, thicker more luxurious hair. Unlike clip-in hair extensions, wefts are bonded or weaved to your real hair, allowing you to have consistently gorgeous looking hair every day. Wefts should be added by an experienced hair stylist. Treat yourself for a special occasion or to achieve a smashing everyday look that can stay in longer than clip-in extensions. Take loving care of your extensions, and they'll last for even longer.