IVECO Daily 49.10 Daily 49.12 Drive shaft parts Universal joint / U joint YJ5-153XS.
Customized Logos are Accepted.OEM Orders are Welcome.
Meet TS/ISO16949 quality certification.High intensity and rigidity ,
competitive price, excellent performance and long using life.


| | |
| --- | --- |
| Material: | 1045 steel or as per customer's requirement |
| Manufacture method: | Forging or casting parts |
| Surface finish: | Heat treatment & rust prevention |
| LOGO on product & package: | Neutral with no LOGO or as per customer's requirement |
| Package: | PVC bag + Plywood box , or as per customer's requirement. |

OEM are welcome.
Your sample or drawing request are welcome.



Vehicle
OEM
Companionflange /Flange Yoke /Universal joint /Spline shaft /slip yoke /Weld yoke /Endyoke
Cursor 450E37
Eurocargo 150E20
7149141
YJ250-1-15
YJ2-2-1459
YJ2-53-1131
YJ4-3-1241KX1
YJ5-3-2261KX
Cursor 8190E31
Eurocargo 160E23
7149143
YJ250-2-15
YJ3-2-1329
YJSPL250-1X
YJ4-40-761
YJ5-40-1051
Cursor 8450E31
Eurotech HM 200E37
7149500
YJSPL250-1X
YJ250-2-15
YJ5-160XS
YJ4-53-341
YJ90-53-11
Daily 35.10
Eurotech HM 450E37
7149670
YJ250-28-17
YJ250-28-17
YJ3-3-610KX
YJ210084-2XR
YJ5-4-7171-1
Daily 35.12
Poweer Star
93160322
YJ250-53-11
YJ5-153XS
YJ3-53-2341
YJ4-4-6031-1
YJ250-28-17
Daily 49.10
Eurocargo 120E15


YJ212067-3X
YJ2-28-437
YJ5-275X
YJ5-438X
YJ250-53-11
Daily 49.12




YJ2-1-2591
YJ03-542XL
YJ4-28-307
YJ5-28-327
YJ212067-3X
Inspection
We have the complete production equipments and Quality Inspector to manage the whole process from production to packing shipments. All the products will be tested by professional and also 100% test before delivery to ensure the quality.

Packing
1st step: Upon inspection and test, the parts will cleaning and oiling
2nd step: Put in neutral white PLASTIC BAG
3rd step: A: Rank the parts in the PLY-WOODEN box (around 1cubic metre)
B: Parts in paper box, then put in ply-wooden box
4th step: Cover lid of PLY-wooden box -- Bind -- stick the shipping mark -- wait to shipping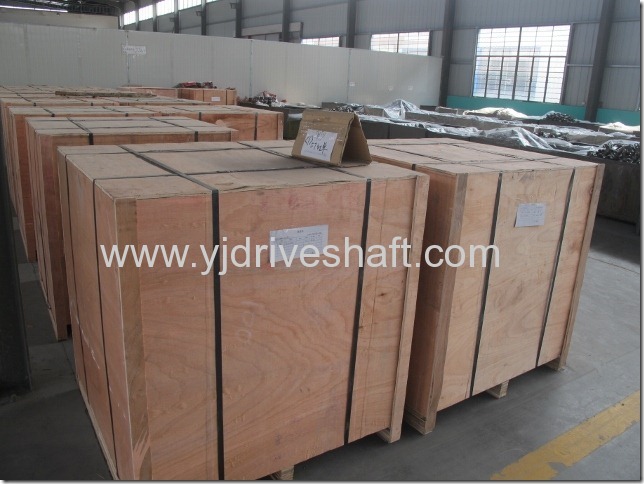 Features
The products are manufactured to the same high standards as Original Equipment parts. It works reliable and stable without any shake and abnormal noise. Meet ISO/TS 16949 quality certification. Higher torque capacity, extended lube interval, and industry-leading performance.
We can develop the products according to your samples and drawings in strict accordance with the requirements of production. We're committed to continually advancing our technology, so that you can enjoy lower operating costs, better performance, and longer life.


Quality Control
We have the complete production equipments and professional production team to manage the whole process from production to packing shipment.


Principal market
Our products are sold well in North America, Europe, South Africa, Korea and other countries.


Expoet/Import Support
We will assist you in the shipment , insurance and Clearance documents such as Form A, CO, Embassy Certify, Inspection Certificate,etc.