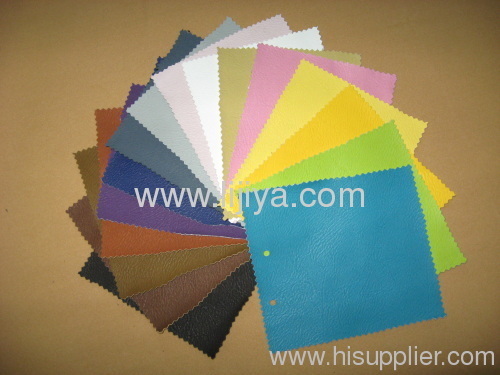 1.Our top quality products are soft and elastic in hand feeling with comfortable touch and grip.
2.High quality and top grade. Good physical strengths(peeling,tensile,tearing,and sewing strength),high durability( from 1 to 5 years hydrolysis resistance according to customer's requirements),excellent comprehensive performance.
3.Good flexibility and cold resistance. Minimum 80000 cycles flexibility under conditions of N-20c temperature is reachable according to the requests of customers.
4.Good abrasion resistance. High dry and wet color fastness. No peeling and fading problem.
5.Good performance in color fastness, uneasy to desquamate. High anti-abrasion and anti-strike capability.
6.Under the promise of ensuring the quality the quality, products can have the characteristics of lightness,thinness and elasticity.
7.According to customers' requirements, the functions of waterproof, breathability, moisture absorption are reachable.