Product Features:

The world's thinnest 7.9 inch ipad keyboard, measuring just 7mm on its owm, and 9mm after connecting with the 7.9 inch ipad. At only 160g net weight, it is the world's best on-the-go performance bluetooth keyboard.
A chocolate-style keyboard gives undoubtedly the best user exprience when compared to similar products.
An aluminum enclosure makes this bluetooth keyboard look more attractive and fashionable, allowing you to feel as if it was part of the 7.9 inch ipad.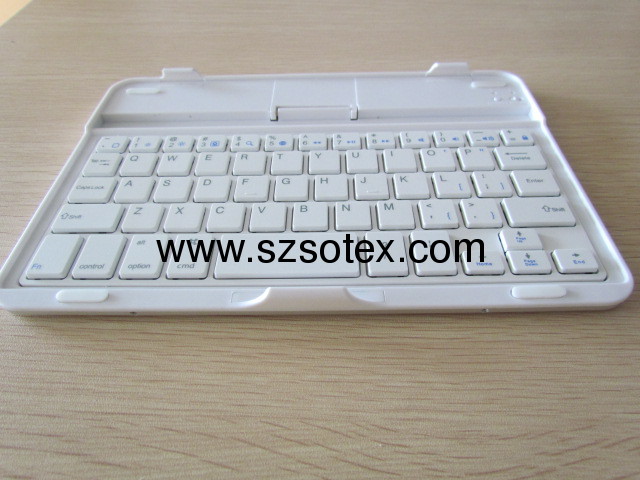 The bluetooth keyboard has been desighed to merge with 7.9 inch ipad, makeing it among the world's most conveninent to use.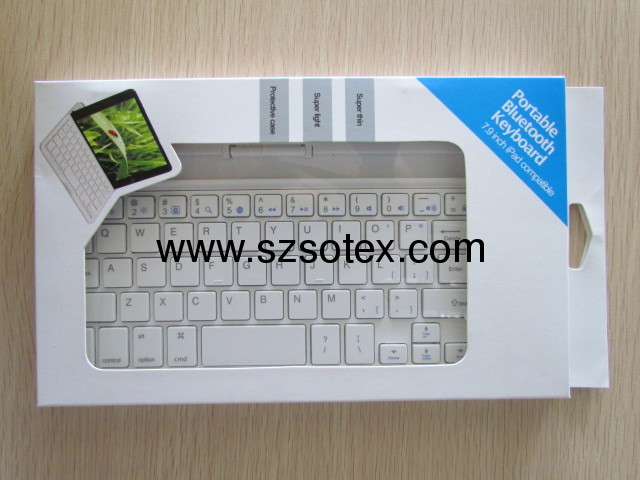 The keyboard is able to detect when it is being covered, simply close the 7.9 inch ipad as if it were a laptop, and the keyboard will automatically anter standby mode.
Package included:
1 x Case with Bluetooth Keyboard
1 x USB to micro-USB charging cable
1 x User documentation1.bluetooth 3.0 interface standard