FRUIT MELON CUTTERS SLICER


Take all the work out of preparing canteloupe, honeydew, watermelon and pineapple. The cutter removes the core and cuts 12 even slices in one motion, much quicker and safer than using a knife. Body is plastic with handles that have santoprene to give a great hold without strain and won't slip when wet.
FRUIT MELON CUTTERS SLICER

it easy to use! Sized for small melons like cantaloupes, Tuscan melons, mini watermelons and honeydew, this cutter turns out 12 uniform pieces with just a push. Easy-grip handles provide leverage as you slice. Even use with pineapple! Rustproof 18/10 stainless steel blades and durable plastic body.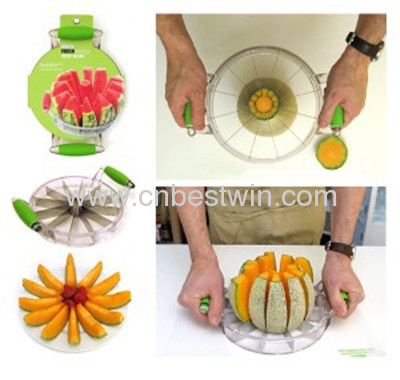 FRUIT MELON CUTTERS SLICER

FRUIT MELON CUTTERS SLICER