Heat resistant Wire Belt for oven
1.Features of wire belt for oven

1.Straight running
2.Smooth surface for transportation of goods with small contact surface
3.Small open area enables transportation of small products
4.High density of the belt enables good accumulation and retaining of heat
5.Long lifetime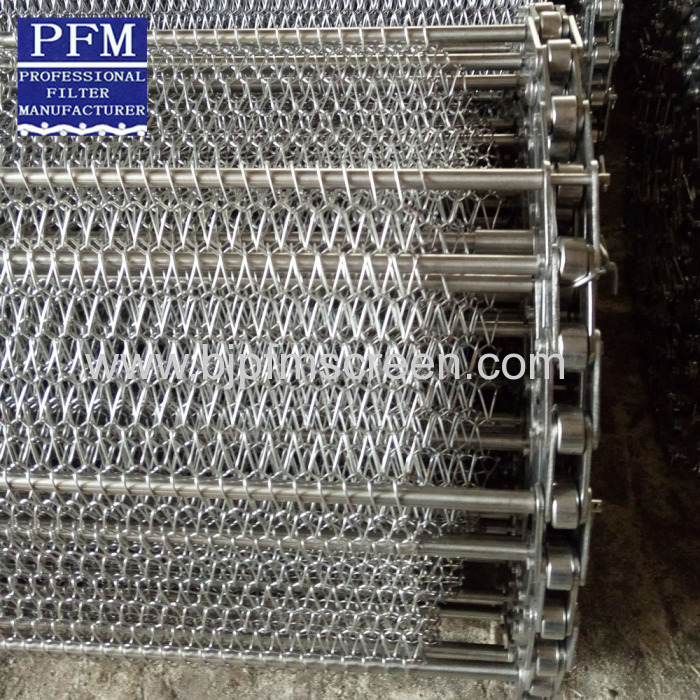 2.Aplications of wire belt for oven
1.cooling and carrying-away belt in glassworks
2.conveyor belt to hardening and tempering furnaces
3.conveyor belt in food industry
4.conveyor belt in electrotechnical industry
5.heat treatment belt
6.pasteurizing belt
7.furnace belt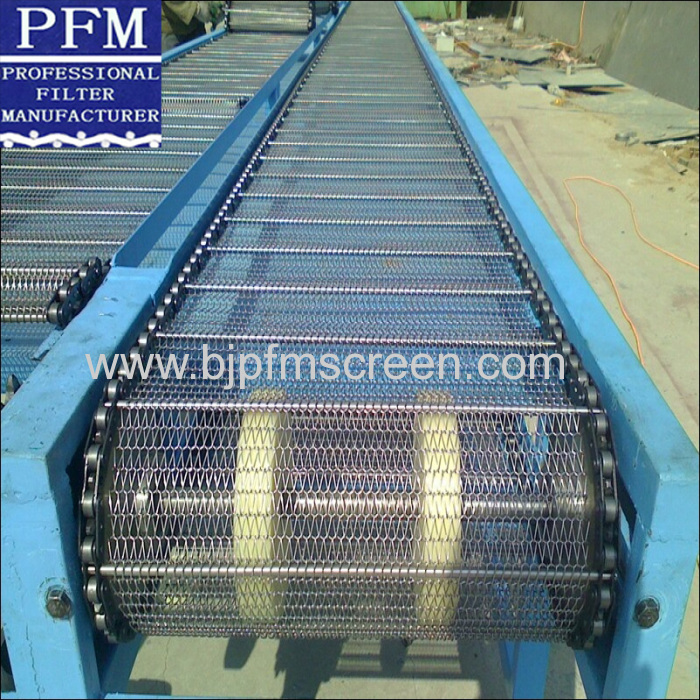 Packaging
1.Inner paper tube to reduce the pressure during transport.
2.Waterproof paper and plastic film to resist damp.
3.Woven bag and wooden case.
Your customized package is also available.


1.Our Factory
With more than 20 years development,PFM is not only professional in field of mesh ,but also in wire mesh filters and baskets.Our strong R&D capability(56 engineers and technicians) enables us to innovate almost everyday.So the customized orders are available.
2.Our Patents
Established in 1987, PFM Screen is engaged in research and development of mesh.It is aim at creating a mesh R&D base,achieving self-development and innovation.Now several patents of PFM Screen have approved by The people's Republic of China Intellectual Property Office,some are patent for utility models,and some of them are patent of invention.Relying on powerful R&D capabilities and stable product comprehensive performance,PFM Screen has enough strength in the competition of global market.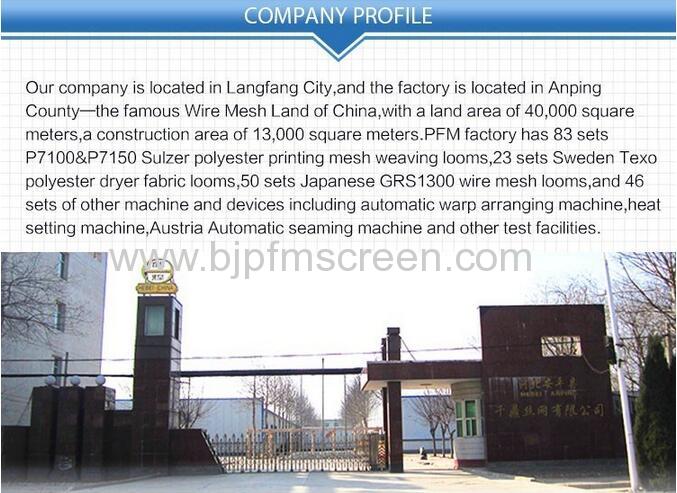 Contact us