Product:
Long Wear Life J600 Caterpillar M60E Bucket Teeth
Any inquiry will be responded in one working day!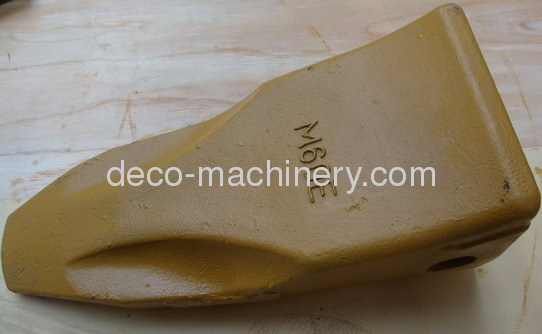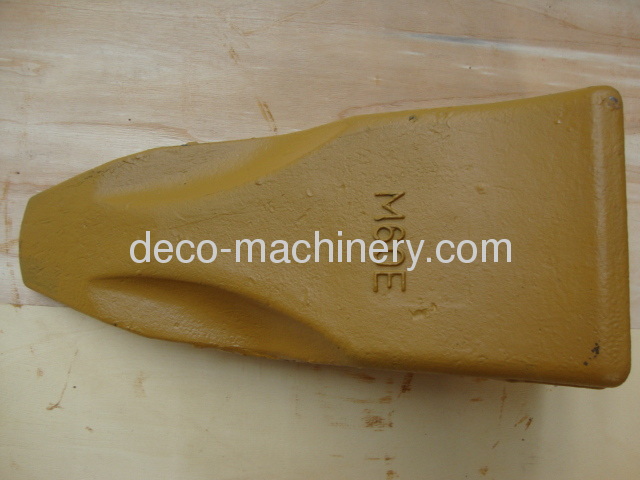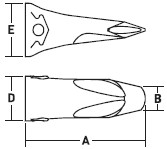 Model
Part No.
A
B
D
E
Weight
mm
(inch)
mm
(inch)
mm
(inch)
mm
(inch)
kgs
(lbs)
J600
M60E
435
17.13
75
2.95
194
7.64
200
7.87
32.4
71.4
Caterpillar 375, Liebherr, Hitachi, Komatsu etc.


· Standard J600 Cat teeth pocket, can be replaced easily
· Safety when assembling and disassembling teeth
· Always stays sharp during digging
· Provides great strength and great penetration for tough application
· Special for mining
· Longer wear life time
· Less machine downtime


· Produced by lost wax casting
· High-quality steel alloy material
· Wear material placed to provide maximum wear resistance
· Heat treated
Testing standard:


GB 228 - 87 Metallic Materials - Tensile Testing
GB/T 229 - 2007 Metallic Materials - Charpy Notch Impact Testing
GB/T 231.1 - 2009 - HBW Metallic Materials - Brinell Hardness Testing
GB/T 1172-1999 HBW convert to HRC
| | | | | | |
| --- | --- | --- | --- | --- | --- |
| | σb(MPa) | σ0.2 (MPa) | δ5(%) | HRC | AK (J) |
| Range | ≥1500 | ≥1300 | ≥3 | 50 ± 4 | 20 - 35 |
σb: Tensile Strength
σ0.2: Yield Strength
δ5: Elongation
HRC: Rockwell Hardness
AK: Impact Data of "V" Shape Indentation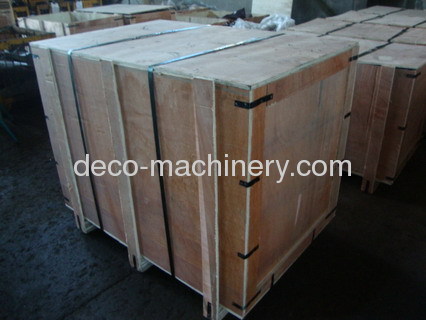 As a supplier of ground engaging tools (G.E.T.) spare parts, Deco specializes in developing, manufacturing and providing bucket teeth and adapters for earthmoving and mining equipment.

Quality:

We focus on providing parts of lowest cost per operation hour which are longer wear life time and competitive price for our customers' using especially in mining industry. Deco bucket teeth are made from high-quality steel alloy strategically placed wear material to provide maximum wear resistance.

ISO9001 quality system is implemented in our factory to guarantee the quality in all level.

Value Creation:

We seek quality in our activities, to ensure business success not only for ourselves but also for our customers.

Reliability and Open Mind:

We operates in a climate of respect, courtesy and impartiality. We are open-minded to other cultures and opinions which make us to contact and do business all over the world.

Good Service:

We are a team that deeply concern about developing the service and providing satisfaction to our customers. We take logistics as well as products supply.