HOT SELL ! XKP-560 RUBBER CRACKER / CRUSHER IN WASTE TYRE RECYCLINGLINE

1.Detailed informations:
Thismachine is made up of one base, frame, front rollers, transmission gears,deceleration machine, adjustable from device, the temperature adjusting device,cutting knife components, the winder structure, safety switch and electriccontrol system composition.
The rollersmaterial for cold hard alloy iron, has high hardness &abrasion resistances.The temperature adjusting device, may to the general rollers within the steamand cooling water adjust the temperature to meet the technologicalrequirements.
Turn thehandwheel recoiler constitutive winding roller, can adjust thedesired.
The machineis equipped with an braking brakes, emergencies, pull the security lever canimmediately brake, which reduces the personal accident.
2.Chracteristics:
1.Transmission withquality.
2.The rollsare made of chilled cast iron with wear-resistance hard surface.
3.Therollers are grooved.
4.The boredrolls can be cooled through inputting the steamand colling water.
5.The tworollers rotate with different speed ,so that rubber material can beprocessed
6.TheExcellent crushing structure is open gear transmissions
7.Theproduct has ISO9001 CE standard and SGS certification .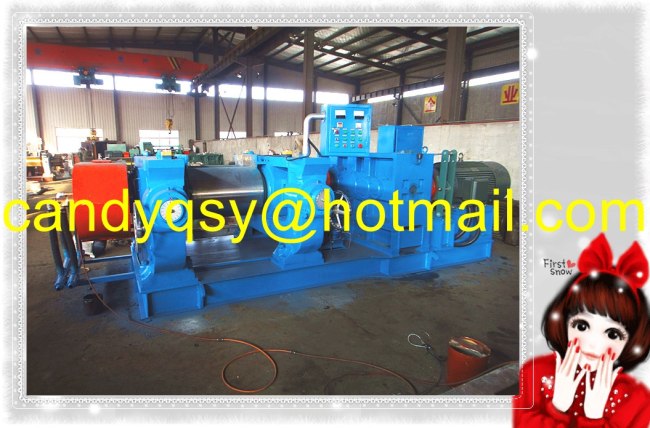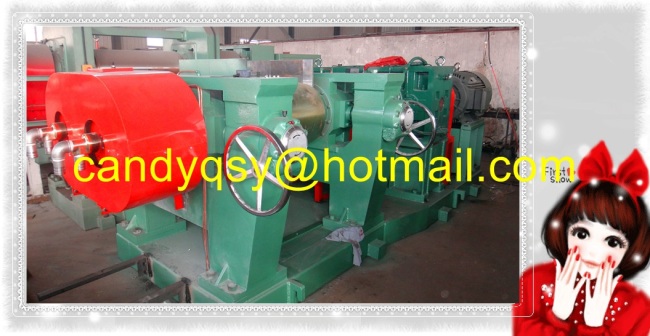 ISO9001 & CE Certificate MainParameters:
Type

Technical parameter

XKP-400

XKP-450

XKP-560

Front roll diameter(mm)

400

450

560

Rear roll diameter(mm)

400(Grooveroller)

450(Grooveroller)

510(Grooveroller)

Working length of rolls(mm)

600

650

800

Front roll surface speed(m/min)

17.32

23.2

24.56

Friction ratio

1:1.38

1:1.38

1:1.30

Max.nip(mm0

8

8

15

Motor power

45

55

75

Overall dimension:length×Width×Height(mm)

3950×1800×1780

4770×1846×1835

5064×2284×1978
PHOTOS OF High quality TireCrusher Mill & Waste tire recycling machine