The fiberglass alkaline-resistance mesh fabric is on the basis of C-glass or E-glass woven fabric, then coated by acrylic acid copolymer liquid, possesses the properties of good alkaline-resistance, high strength, good cohesion, excellent in coating etc. It is widly used in wall reinforce, out-side wall heat insulation, roof waterproof. It can also reinforce cement, plastic, bitumen, plaster, marble, marble, mosaic etc. It is an ideal engineering material in construction.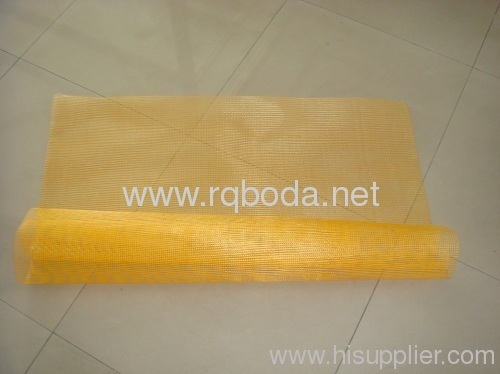 Interior wall heat preservation in alkali glass fiber mesh is alkali or alkali free glass fibergrid cloth as the backing material and coating modified acrylate copolymer adhesive solution.Is qualitative light, high strength, heat resistance, alkali resistance, waterproof, glass fibergrid cloth & amp; Amp corrosion resistance, crack resistance, dimension stability, etc. Caneffectively avoid the plaster layer overall shrinkage and external force caused by thecracking surface tension, light grid cloth is often used in metope renovation and interior wallinsulation.
Fiberglass meshApplication:
1. Wall reinforced material (such as fiberglass wall mesh, GRC wall panels, EPS insulation with the wall board, gypsum board, bitumen etc)
2. Reinforced cement products.
3. Used for Granite, mosaic, marble back mesh etc.
4.Waterproof membrane fabric, asphalt roofing.
5. Framework material for reinforced plastics, rubber products,.
6. Fire board.
7. Grinding wheel base fabric.
8. Road surface with geogrid
9. Construction caulking tape etc.
Our samples free, welcome to visit our factory
We Promise :
cost price for the first cooperation
Our Advantages:
a.We are the manufacturer, not only trading company, price will be much competitive
b.We have produced strickly in according to the customers' request.
c. Our operational theme of "good Quality , high Credibility&best service".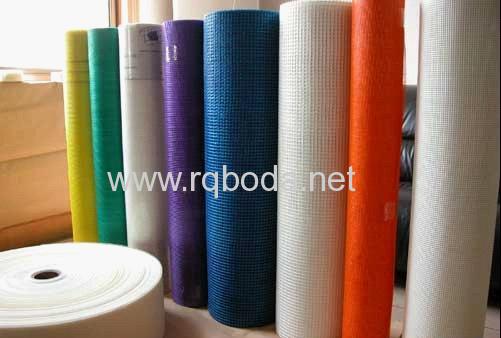 Our Services
We can promise you a short lead time ( 10-15days )

We have factory and can offer you direct price

We have 12 years exprot experiences

We have good after-sale service offered, please get back if you got question.

We are specializing in the production and sale of fiberglass products and other related products.

We have well-trained & experienced staff are to answer all your inquiries in English of course.

We have gain high reputation among our customers and share more and more of the packaging material market.

Your business relationship with us will be confidential to any third party.

Every year we export containers all over the world. With our good quality products at competitive price and our professionalism in packaging material.

If you have any interest, just contact us!
If you have any suggestion, just contact us!
If you have any request, just contact us!