Feature
660 Series Features and Specifications:
0-100 Digital Adjustable KV
Fully Adjustable Amperage
Pulse Power Technology for beating Faraday Cage Effect.
Able to cut Pulse Power on and off
With three setting program,for flat shape workpiece,complicated shape workpiece,recoating,easy for operation.
Fully Adjustable Air for Pump on Pressure, Dosage and Nozzle Rinsing Air.
Comes with Full Array of Nozzle Assortment.
Field Tested and Proven to operate in the toughest environments.
Comes with different array of delivery systems:
Easy for color change
Because this system was designed with the Pulse Power Built in its
Electronics it is specially balanced for the maximum spray capability with
the Smoothest Finish Possible.
Manual coating equipment Function description
the powder gun through the powder hose . The powder is electrostatically
charged at the nozzle of the gun. In addition, an electrostatic field is
created between the gun nozzle and the grounded object. The charged
powder spray remains adhered to the surface of the object.
The powder is fluidized by air forced through a porous plastic plate from
below. The powder acquires, thereby, fluid-like characteristics.
The conveying air, supplementary air, and rinsing air are set on the control
Unit
Include
A control unit power supply cable
- A air filter
- A air pressure regulator
- A plug-in injector
- An manual powder gun with gun cable, powder
hose, rinsing air hose and standard nozzle set.
- Pneumatic hoses for conveying air (red), supplementary
air (black) and fluidizing air (black)
powder hose
Ground wire
Packing Dimensions
Length: 84cm
Width: 52cm
Height: 68 cm
Weight: 37 kgs.
Technical data
| | |
| --- | --- |
| Electrical data | |
| Mains input voltage | 100-240 VAC |
| Operating frequency | 50-60 Hz |
| Input power | 50W |
| Nominal output voltage (to the gun) | max. 12 V |
| Nominal output current (to the gun) | max. 1 A |
| | IP54 |
| Ambient temperature range | 0°C - +40°C (+32°F - +104°F) |
| Max. operating temperature | 85°C (+185°F) |
| Approvals | CE |
| | |
| Pneumatical data | |
| Compressed air connection | 1/4" male quick release |
| Max. input pressure | 10 bar / 145 psi |
| Min. input pressure (while unit in operation) | 6 bar / 87 psi |
| Max. water vapor content of the compressed | air 1.3 g/m³ |
| Max. oil vapor content of the compressed air | 0.1 mg/m³ |
The related equipment
spray booth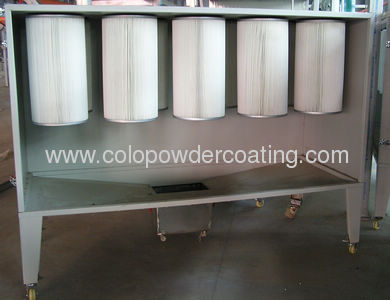 The products which after powder coating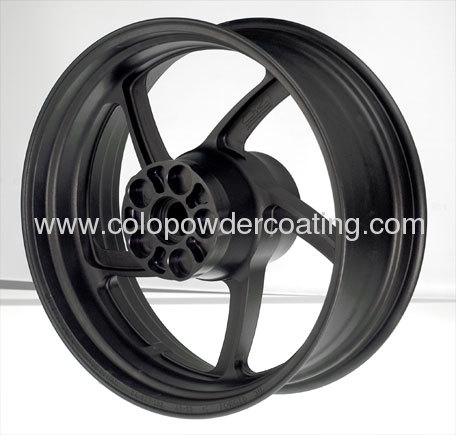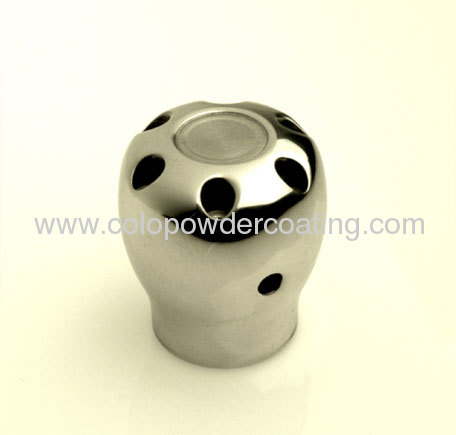 Welcome to contact us for more details