At home plastic folding child stool portable folding stool fishing stool plastic stool
Unique design, advanced mechanical Angle, advanced production technology, high strength engineering plastics and become. The durable, high bearing capacity. Small stool is every family necessary articles for daily use. Placed in the home beautiful and easy, Folding up can be placed in the bed or the corner do not take up space; Portable design, need not when fold only books size, plus the creative portable design, whether the old man or travel outside the group is right choice oh, effectively solve the problem of space, the beauty is generous, collect carry is very convenient, it is household stock items choice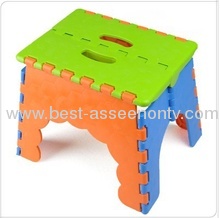 At home plastic folding child stool portable folding stool fishing stool plastic stool
Upset materials large bearing, bearing 120 kg weight, effectively increase the bearing, even adult stood above also fully no problem!!!!!! Suitable for students, art workers painting, sketching, traveling in chariots, and fishing, children's seat, etc
1 Children's Folding Step Stool.
2 Fun and bright design.
3 Solid construction
4 Skid-proof
At home plastic folding child stool portable folding stool fishing stool plastic stool
1.Holds up 150-250kgs
2.Cute appearance especially for kids.
3.two size holes for armrest
4.less weight
5.Plastic folding stool easily carry ,little space for store
6.various size and colors for choice
7.popular in American European Japan market etc.
8.Solid structure and a good texture

At home plastic folding child stool portable folding stool fishing stool plastic stool