Neodymium Pots
NdFeB, the third generation of rare-earth permanent magnet, has high remanence, high coercive force, high-energy product and high performance/cost ratio.
Neodymium Magnets are easily formed into various sizes and widely used in many fields such as magnets for aviation, electronics, instruments, meters, machine and medical instruments. Neodymium metal is used extensively to produce Nd-Fe-B magnets, which have energy densities as high as 27 to 35 million gauss oersteds.
They are the most compact magnets commercially available. It is especially suitable for the development of magnets for high-performance, compact and light products.
Material:NdFeB magnet
Grade:N35-N52,(M,H,SH,UH,EH)
Plated:NiCuNi
Magnetized:axially by thickness
Certificate:REACH,CE
Application:motor,magnetic separator.
Operating temp: max.80°
Versions up to 200° and any other dimension onrequest
Material: Neodymiummagnet, which canhold about anything you need to keep within easy reach.
Application: on therefrigerator for aprons, oven mitts or kitchen gadgets, office filing cabinetsor in a
school or gym locker.
For NdFeB magnet, it's with strongmagnetism:
Super strong neodymium magnet assembly with easy-clip carabineholder has 45 lbs. pull.
Use to hang a tool belt or otherheavy items to metal walls, beams and cabinets.
It works well in jobber vans,workshops, auto repair and service stations, or even in the warehouse. 1.125"diameter
Small quantity is acceptable too. Magnetic hooks are widely used inauto industry.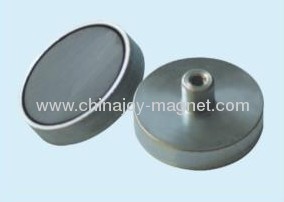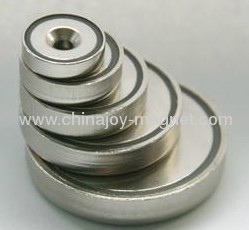 Rare Earth NeodymiumDisc Magnet

1.customizedsize
2.Facrory owned
3.Full series of grade
4.Low price,fastdelivery time
Neodymium Disc Magnet are widely used in the package,bags,mobile,toys ....,
we couldproduce the Neodymium Disc Magnet according to your request as following: