product name High pressure accumulator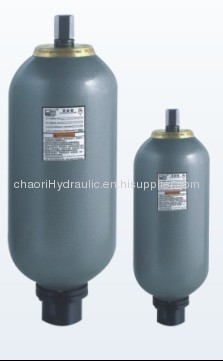 High pressure Hydraulic Bladder accumulator


1.Model code.

NXQ - @ - @ / @ - @ - @
1 234 5 6

1.product name:Bladder accumulator( national standand)
2.Structure type: Type A, Type AB
3. Nominal volume: 0.4L ~ 250L
4. Nominal pressure: 10 Mpa,20Mpa,31.5Mpa
5. Conection type: T - threaded,F -flanged
6. Medium: Y - Hydraulic oil,R - emulsion

2.Structure and Dimension.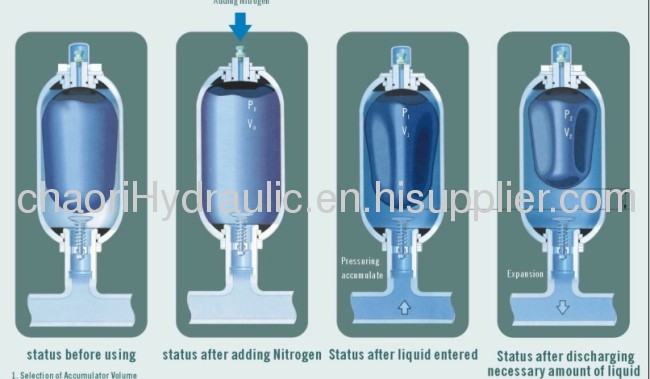 3.Mounting position

Accumulator can be installed vertically,horizontally and obliquely.When vertically or obliquely insralled,the oil valves must be at the bottom.In case of the applications listed below,particular position are recommended.

4. Type of mounting.

Bladder accumulator which is less than 1L can be installed directly in the pipeline.For strong vibrations and volumes above1L,our dedicated accumulator supports or accumulator mounting sets are recommended.

5.Charging nitrogen.

Nitrogen must be charged into the bladder before the accumulator starts to work.Charging nitrogen must use charging tools.The CQJ type charging tool made by our company is recommended.If nitrogen souce pressure doesn't meet the requirement of accumulator,the nitrogen pressurization device-CDZ type nitrogen charging trolley can be used.(proprietary technology)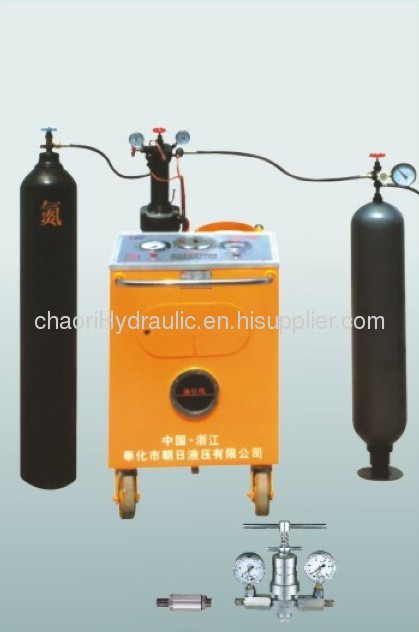 product facility.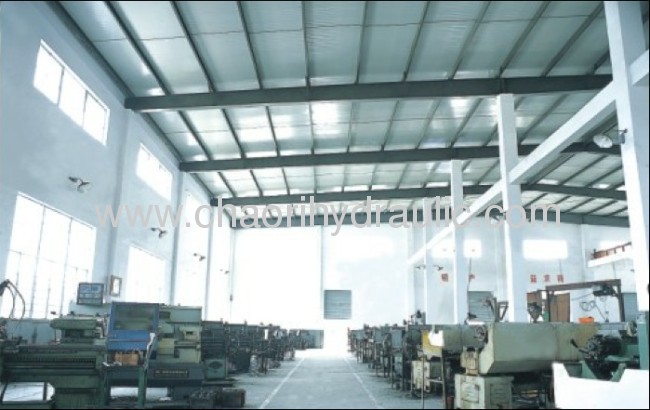 This is metalwork process workshop.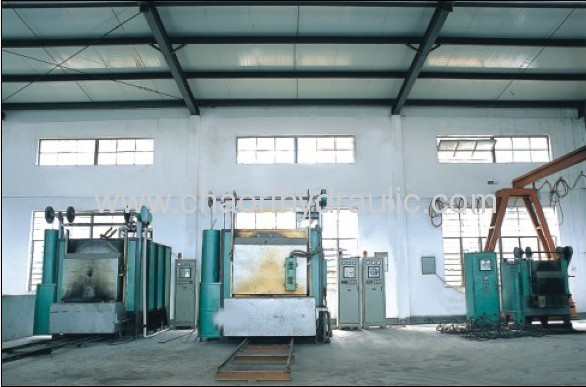 This is heat treating equipment.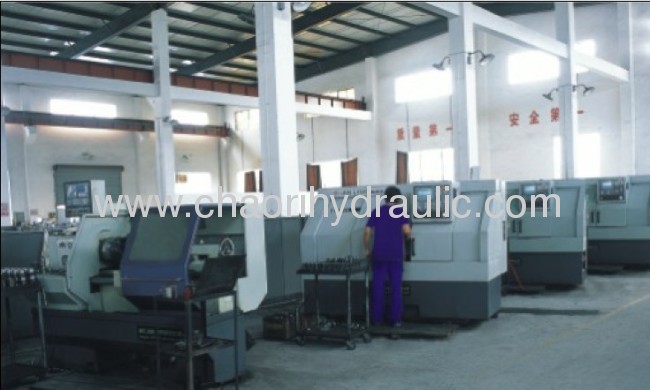 This is digital control process workshop.