Product name :cleaning mop clean mop

Specification:
1.PP foldable mop board with a microfiber CHENILLE cleaning refill, size of baord: 35.5*6.5cm
2 Metallic telescopic handle, length:68- 120cm,diameter:19/22mm(special required length can also be made)
3, refill style - chenille. Colour with popular and could make according to buyer's requests.
4, current refill size: 43*13cm,
5.Packing: Each set packed with a printed sleeve(buyer's designed packing are welcomed)
Remark:Color of plastic board and handle can be made according to buyer's requirement
Picture of cleaning mop clean mop
PRODUCT DESPRITION

We have more than 10-year experiences on cleaning products. We are a typical China supplier and have worked for home products. We also have factories in China and Thailand in order to meet customers' needs.

Name

Value

Brand

Karanfil cleaning mop clean mop

Production Capacity

500000 Piece/Pieces per Month

Material

Chenille and microfiber

Terms

FOB Ningbo

Place of Origin

China

Feature

ECO-friendly

Payment terms

30% deposit before we make the production, 70% balance paid after we finished the order.

Order delivery

25-30days after receiving 30% deposit

Packing

1pcs/polybag,50pcs/inner box,1000 or 500 pcs/out carton

Shipment means

by sea, by air, by express etc.
DIY Tips: How to Paint Hardwood Floors
Before I learned how to paint hardwood floors, I was intimidated by the thought. In fact most people would say you should never paint hardwood floors. After contemplating this thought for a while, I thought, why not? After all, painting hardwood floors would not be any different than painting any other surfaced floor and by painting the hardwood floor a bright color, I knew it would open up and brighten the room.
The most importance suggestion I have for painting hardwood floors, is that you must make sure that the floor is ready to receive the paint. By this, I mean that before painting hardwood floors, they should be immaculate. Sweep or vacuum up any dust, debris and hair.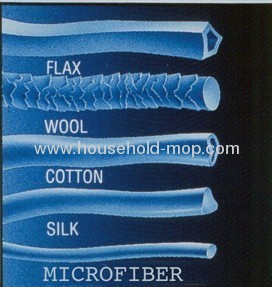 Next, before painting hardwood floors, you will ensure that the surface is smooth and free from holes and cracks. If your hardwood floor does have holes or cracks in it, they should be filled with wood filler. You can buy wood filler at any home improvement store or hardware store. The next step for painting hardwood floors is to prime the floor. Priming your hardwood floor is necessary to cover any wood grain, marks or stains that might show through the paint. You will probably only need one coat of primer when painting hardwood floors. If you still see any remnants of the wood grain or marks showing through the paint, you can give the floor another coat of primer. Let the primer dry between coats for better coverage. As soon as your primer dries, your floor will be ready to accept the paint.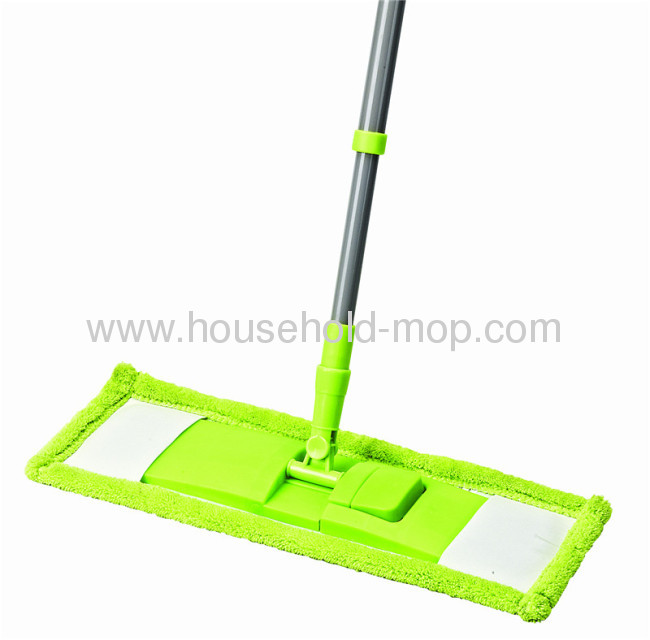 In choosing paint colors, the lighter and brighter the color, the larger and more open your room will appear. Again, as I stated before, some people think painting hardwood floors is a negative, however with the right paint and technique, your creativity can create a beautiful professional looking effect.
I prefer to use latex paint when painting hardwood floors, but you can also use an oil based paint. I find it takes longer for an oil based paint to dry. The longer the paint takes to dry, the longer you must avoid the room. This can be challenging when there are children and pets in the home. When your latex paint dries, it will give your hardwood floor a beautiful sheen and it will make it that much easier to clean, as spills will wipe up quickly and cleanly.
When painting hardwood floors, you will want to use a paint brush, especially one that does not lose it's hairs easily. There is nothing worse than noticing your beautiful paint job has been ruined by dried in paint brush hairs. Starting at the edges and working out, paint small areas at a time, until you are far enough from the baseboard that you can use a roller. You can either use a standard sized roller alone, or attach it to a painting pole for covering larger areas when painting your hardwood floor. See how your floor looks after you've given it one coat of latex paint. You might want to give the floor another coat to give it richer a look. Make sure you allow each coat to dry before you apply another.
With patience and a little know how, painting a dull, drab hardwood floor can transform it into a masterpiece. If in the future, should you tire of your painted hardwood floors, you can always refinish them to their original wood finish.
I hear you have just ripped up that old carpet in your home and have found beautiful hard woodfloors underneath, but some of the wood has really dark black spots that will not go away with sanding it down. I also heard you don't want to put down another carpet, but don't have enough money to rip up the hard wood floors and lay new hard wood floors down again, which leaves you with an I don't know what to do with the floors. Here is an idea for you, what if you painted your hardwood floors a beautiful happy color and then added some designs to your floor using stencils. I know what you're saying now, I am not an artist and I couldn't possibly make my floors look good doing that! Well the truth is you don't have to be artistic to create a beautiful stenciled floor. All you need to create a beautiful stenciled floor is a gallon of colored floor paint, stencils, stencil paint brushes, a wall roller, stencil paint, a paint tray, masking tape, and patience.
You can find all these materials at any paint store, craft store, Wal-Mart, Home Depot, Lowes, and even the dollar store. The cost of all materials usual ranges between thirty and fifty dollars depending on where you get your materials. If you don't have a lot of money and looking to save on material just go online and download some free printable stencils that you can print off online, and buy all paint brushes, paint rollers, paint trays, and masking tape from your local dollar store or discount store. It really won't make a difference in how your stenciled floor comes out.
Now when you have all your materials for stenciling your floor, your carpets are ripped out and off the floor, and your floors are cleaned, you can then take your gallon of colored paint and pour half of it into your paint tray and begin painting your floor with your rolling paint brush roller. Trust me you don't want to paint your floor using regular paint brushes it will take to long. Anyways you want to take the paint brush roller dip it into the paint you have in your paint tray and begin rolling the paint onto your floor in straight up and down streaks making sure the paint is laying down smoothly until your whole floor is covered. After you're down painting your floor with your colored coat allow the paint to dry for about a day and then repaint the floor again with a second coat if needed and let the floor dry for another day. Trust me you will know if your floor needs a second coat because your floor will look dark and light in some spots and what you want to achieve is a nice even coat of paint.
The next thing you will do once your floors have dried is to pick the places you want to stencil a design onto your floor. Once you have picked the places you want to stencil your floor, then you can take your stencil and tape the edges of the stencil down onto the floor so it doesn't move while you are trying to paint in the stencil. Next you will take your stencil brush and some stencil paint and begin painting the stencil design onto your floor by filling in the blank spots of the stencil with paint by gently dapping painting into the empty spots. You do not want to brush the paint into the stencil with a lot of paint on the brush because the paint could leak under the stencil and mess up your design. If you happen to mess up your stencil design its okay just go get a wet sponge and wipe off the paint fast, and if your paint has dried just take some of the floor paint you used to paint the floor with and paint over it and try stenciling the design onto the floor again. Once you have painted your stencil design onto the floor, gently pull the stencil and masking tape off the floor and allow the wet stencil design on the floor to dry for another day. You will know your stencil design came out right by simply looking at the stencil design and seeing all the edges of your design are nice and neat and looks like the design its suppose to.
By now your floors should by painted, stenciled with beautiful designs, and dried, which means you now have a beautiful stenciled floor that you have created yourself. It wasn't that hard was it? Now if you thought your hard wood floors came out great by stenciling them and you want to stencil other floors in your home, but they aren't wooden floors, that's okay because you can stencil any floor that is concrete and tile as well. It doesn't just have to be hard wood floors. You can even stencil carpet with fabric stencil paints; however you wouldn't need to paint the whole entire carpet with paint. All you would need to do is get a stencil design, a stencil brush, tape, and some fabric stencil paint and tape down the edges of the stencil to your carpet and fill in the stencil with the fabric paint by gently dabbing the paint into the empty spots and then allowing the stencil to dry. It's really simple to do!
If you need any more information on how to stencil your floor or floors check out the sites I have attached to this article and it will answer any other questions you may have about stenciling floors, where to find free floor stencils online, and where to by stencil materials. I wish you all the best of luck with your floor stenciling and I really hope you got some great information out of this article! Best of luck to all!