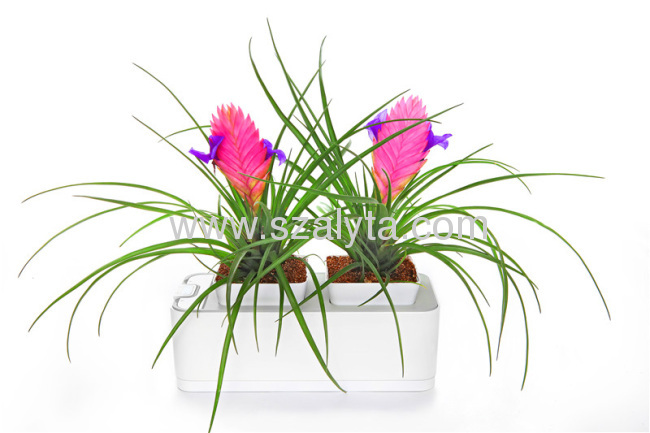 Technology changes life, we change world!
It is the perfect combination of the intelligent control technology and planting techniques.
Desktop gardening products
Clean, Green, Fashion, Convenient
Sowing the seeds, do not need too much care
Do not require daily watering, it will automatically irrigated
When it is lack of water, it will automatically remind you.
Make You Fun!
Hydroponics ,No dirt, No mess,Very beautiful, Unique products
Start to grow from seeds
Transplanting plants
Planting hydroponic plants
Planting bulbous plants
They are taken good care of by smart mini garden