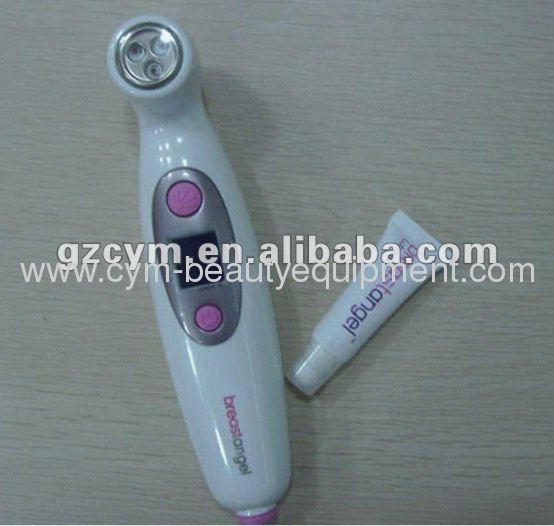 Breast detector & therapeutic device bra enlarge breast
Breast cancer

I don't ever,ever want you or your
Wives,Mothers, Grandmothers and Girl Friends to
Ever have to fight Breast Cancer
……just prevent it
Give a gift of Lift this holiday Season, the ultimate gift for any
woman…
Breastangel-the first home care breast health system to be made available for monthy home use

Breastangel is a new health and welbeing product for women, It can give rapid, scientific, and non-destructive diagnosis for mammary gland diseases, especially for mastocarcinoma.
Product parameter

Item packing Size:

L:246mm*W:164mm*H:85mm


Weight:

698g/pcs

Package:

20 pcs/Box

Functions:

Breast Health Care
Massage Breast
Away from breast cancer
Home care breast health system

Delivery Time:

Samples within 20 pcs——EX-Stock

Within 300 pcs——7-15days

More than 300 pcs——30days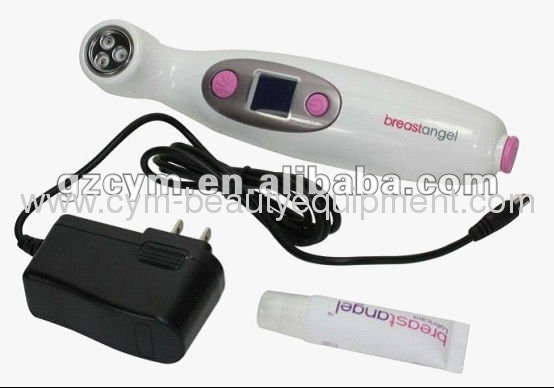 With breastangel you get a view of your breast.Breastangel shines a powerful light through the breast tissue so that you can see some of the details inside.that way you can get to know what's normal for you,spot any changes and hopefully feel more confident that you're looking after your body the way you'd like to.
Breastangel is a new health and wellbeing product for women. It helps women notice any changes in their breasts over time.
Breast Awareness
Most women look out for changes in their breasts both by feeling for lumps and looking at them carefully. It is something that is an important part of taking care of your body. Indeed, doctors recommend that women make an effort to know how their breasts look and feel normally. This is often called "breast awareness".

Most women know that they should check for lumps that are out of the ordinary. However there are other changes to your breasts that you should look out for as well.
These include:
· A change in the size or shape of your breast
· A change in the skin - particularly dimpling or puckering
· A change in the appearance of the nipple or a discharge from the nipple
· Breast pain that does not go away after a period
· Lumpy areas or thickening of the breast tissue
· If you notice any changes you should ask your doctor about them as soon as possible. They may well be harmless but your doctor will be able to reassure you.