Productionname:popular fridgemagnet
OEM and ODM designs are welcome
Coating paper with rubber magnet backing and PP lamination
Optionalthickness for magnet, including 0.5mm, 0.6mm,0.7mm, 0.8mm, 1mm, 1.5mm, 2mmetc.
For promotion,gifts, souvenir etc
NO MOQLIMITED
Lead time: 6days for samples and 15 days for production after sample confirmed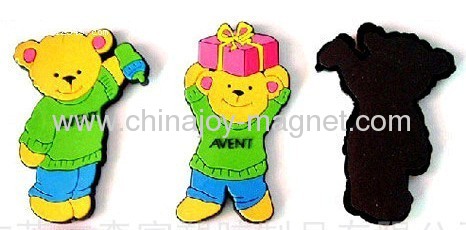 product name: Fridge Magnet

Magnetic gift and toys fall into one majoy category from us. We specialized in designing new, recreational and decorative magnetic products. fridge magnet, fridge magnets
Flat fridge magnets is a kind of soft magnetic product, it have very soft surface which will not hurt the surface of refrigerator. You can have any color or any shape on fridge magnet you like. We can also provide all other similar products, such as magnetic dart, magnetic calendar, magnetic photo frame, magnetic puzzle, magnetic phone index, magnetic message board, etc.


Specifications fashion fridge magnet

1.Material & process: stainless steel offset printing
2.custom funny cartoon magnets

Flexible magnets are compounds of plastics or rubbers combined with magnetic powders of strontium ferrite and are processed by the calendering or extrusion method to produce either sheets or coils by the roll. The finished product is a light weight, corrosion resistant, elastic and stable material available in rolls, sheets, tapes, strips or cut pieces (self-adhesive, white, plain brown or with PVC color coatings) which have a multitude of practical uses, not least within the printing and advertising industries.
Uses include
Signage.
Labelling.
Self-adhesive patches for calendars, promotional flyers, business cards and so on.
Removable signage for motor vehicles.
Door seals.
Fridge magnets.
About the product
Produced by combining plastic or rubber polymers with magnetic powders.
Processed by calendering or extrusion method to form sheets and rolls.
Sheets can be stamped, cut and punched.
May be laminated onto other materials.
Can be supplied with a self-adhesive backing, plain brown, white gloss or color.
Stable and corrosion resistant.
Good resistance to demagnetization.
Resistance to chemicals is moderate.
Readily available at low cost.