Product name:microfiber temizlik bezleri mop
microfiber temizlik bezleri mop
innovative cleaning mop
telescopic handle with flexible twist joint
wide and practical design
Durable tear resistant construction
Hygienic material
No special bucket needed
safe to use on wooden and laminateflooring surface
the chenille cloth material ensure the floor is cleaned easily and quickly
perfect forprotectingthe wooden floor from the water damage
PRODUCT DESPRITION

We have more than 10-year experiences on cleaning products. We are a typical China supplier and have worked for home products. We also have factories in China and Thailand in order to meet customers' needs.

Name

Value

Brand
Karanfil
Production Capacity
500000 Piece/Pieces per Month
Material
Chenille and microfiber
Terms
FOB Ningbo
Place of Origin
China
Feature
ECO-friendly
Payment terms
30% deposit before we make the production, 70% balance paid after we finished the order.
Order delivery
25-30days after receiving 30% deposit
Packing
1pcs/polybag,50pcs/inner box,1000 or 500 pcs/out carton
Shipment means
by sea, by air, by express etc.
Our service\Buyer Guidelines
Our strongest point is that we consult. So anything you want to know about filters, please ask us!
On the surface, this seems like a pretty silly question to ask. However, throughout history it has been stated repeatedly, that "men can't clean." When thinking about this age-old idea, I decided to do some research on the Internet to see where it came from. I figured there must be tons of information on the origin of the statement, as well as overwhelming evidence to support the idea that "men can't clean."
Much to my surprise, I was unable to find any historical data to support the idea. I was, however, able to find a good deal of discussion on the issue. What I was able to determine was the answer to this question depends on who you ask.
After sifting through several chats and discussions on the issue, I had quite a laugh and figured I'd share some of the more entertaining information I found.
The responses to the question "can men clean?" were wide in nature, ranging from serious to comical and everything in between. Here we go with some of the best comments:
"Okay, I don't think that all men can't clean properly. I know there are a select few that can. But why, oh why is it that men will sweep a pile and leave it, soak dishes but not wash them, stuff everything in a pile in the corner and then think they have cleaned the house? "
"I'm not a man but I do have an idea. I think it's because subconsciously as moms we (and this is a general we, not a specific we) raise our sons to not be responsible for the same chores as we make our daughters."
"Men, CAN'T clean properly because we just don't have the attention span for cleaning. Cleaning takes lots of attention."
"because they're men :)"
"because they do not need too"
"We are just too lazy and we can live with our surroundings being like that."
One funny quote I saw was written by humorist Dave Barry. He says "The obvious and fair solution to the housework problem is to let men do the housework for, say, the next six thousand years, to even things up. The trouble is that men, over the years, have developed an inflated notion of the importance of everything they do, so that before long they would turn housework into just as much of a charade as business is now. They would hire secretaries and buy computers and fly off to housework conferences in Bermuda, but they'd never clean anything. "
All kidding aside, I will be the first to tell you that the answer to the question "can men clean?" is an overwhelming YES!Whether or not someone can clean, or do anything for that matter, simply depends on their willingness to do it.At Total Cleaning Plus, some of our best employees over the years have been men.Don't believe the idea that men can't clean, because they can!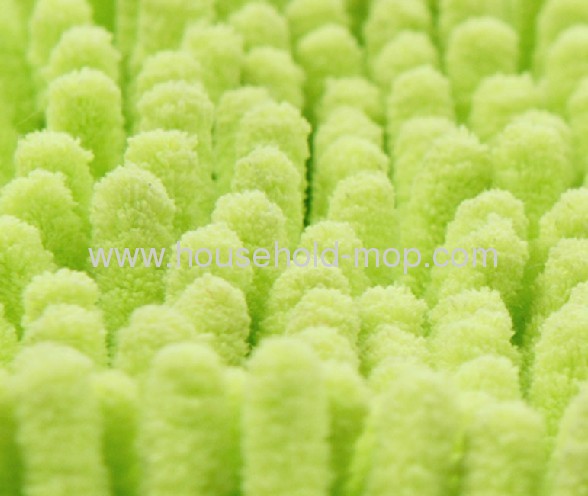 Product Image :
1.mop head: chenille refill
2.super water absorption and perfect cleaning ability
3.mop pole:spray-paint iron
4.superficial smooth and hand feel good,rust prevention and anticorrosion
5.The mop suit for kitchen,washroom,office,hotel and so on.
6.Manufactory,good quality and competitive
Microfiber Mops are the most effective tools for maintaining your hard floor surfaces. Unlike other mopping products which just push the dirt and dust around Microfiber Mops actually pickup and trap the dirt and dust that you are trying to remove
We offer the best selection of microfiber mops and cloths, along with top quality cleaners to help keep your hardwood, stone, and other floor surfaces clean and maintained.
The Karanfil Microfiber Floor Mop easily picks up moisture and dirt leaving hardwood, stone, tile and laminate floors clean and with no dulling scratches. It attracts and traps dust and dirt and is super absorbent.
Flat mops using microfibre covers allow you to mop large areas quicker and with less chemical. In-ground dirt on non-slip floors is quickly cleaned with no linting or shredding of mops. Mopping along walls, stairs and into corners is quick and easy with the rectangular shape of the mop head. Sticky or slippery floors are common during initial use of microfibre systems - this is residual chemical which has been left by conventional mopping. Simply keep using microfibre and residual chemical layers will be removed leaving your floors clean.