2014 popular PPR Female Coupling 20*1/2''


| | |
| --- | --- |
| CODE | SPECIFICATION |
| XH | 20-63MM |
>Material: PP-R
>Working Medium: Water
>Working Pressure: PN25
>Working Temperature: ≤95℃
>Specifications: Dn20x1/2" ~ Dn32*3/4"
>New mould and scientific design
>Competitive price and accept OEM
>Recycled and Environment-friendly
>Color: Snow white, grey, green
>Guarantee period : more than 50 years under proper use

Products Feature
1. Sanitary & non-toxic;
2. Corrosion resistant & not scaling;
3. High temperature resistant & high pressure resistant;
4. Heat preservation & energy efficient;
5. Light weight;
6. Elegant appearance;
7. Convenient & reliable installation;
8. Long service life: over 50 years

Application Field
1. Residential cold/hot water piping system;
2. Transport and discharge for industrial water and chemicals;
3. Piping system for purified water and drinking water;
4. Production line system of beverage and liquid medicine;
5. Piping system for air compression;
6. Piping system for other industries and agriculture.
7.Piping system for hot air of radiator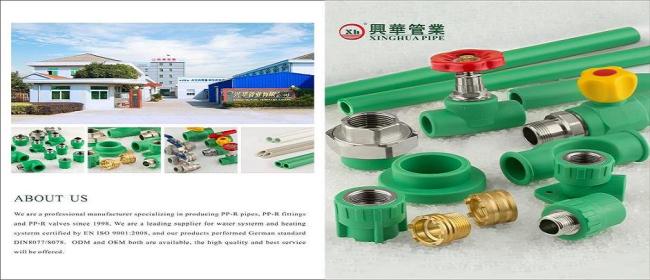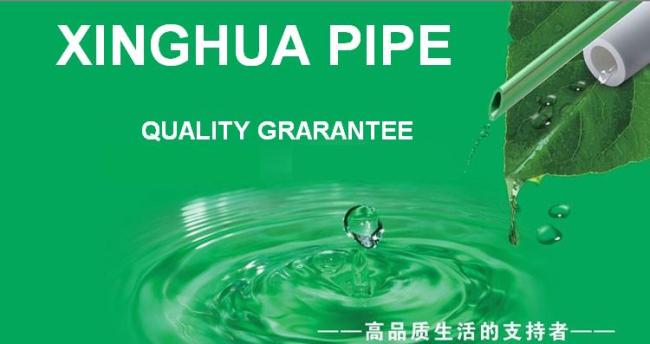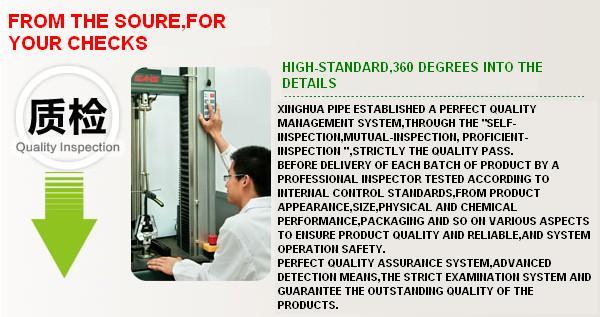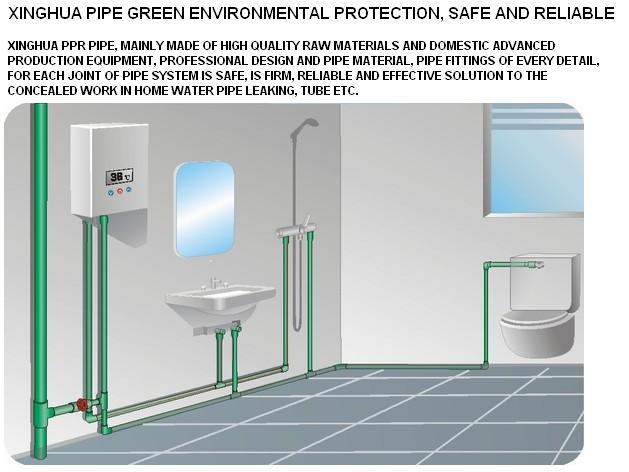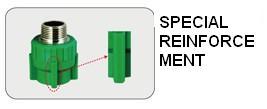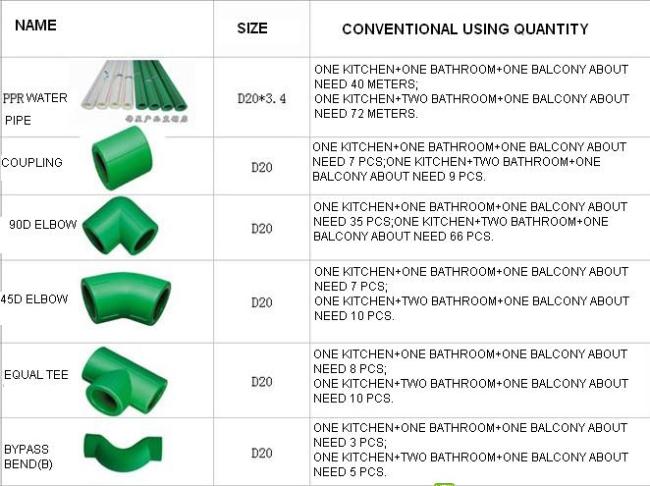 Frequently asked questions?
Q:What material are you specializedin?
A: We manufacture PP-R, HDPEpipes and fittings.
Q: Do you produce PVC pipes andfittings?
A: Sorry, dear friend. We are moreprofessional PE and PPR pipe andfittings.
Q: Please tell me your largest outer diameterfor pipes.
A:We can produce 1600mm diameter as the largest size.
Q: The price of your products is higher than others.
A: We can't promise you the best price, but we can promise you the best quality. We import row material from famous companiessuch as LG Chemical, Iydellbasell, Chervrom, Sinopec.
Q: For pipe fittings, what do you domainly?
A: For fittings,coupling, elbows, tee, reducer, valve and cap are our mainproducts.
Q:Where is your factory located in?
A: Our factory located in Yuyao City, which is only 2.5 hours away from Shanghai air port.
Q: Can you provide us some samples for testing?
A:Of course, my friend. For small amount of samples, we can provide you for free.
Q: How is our customer service?
A: allour sales representatives can speak fluent English. They will answer all of your questions in 24hours.