Product name:Mop Handle Aluminium Socket Red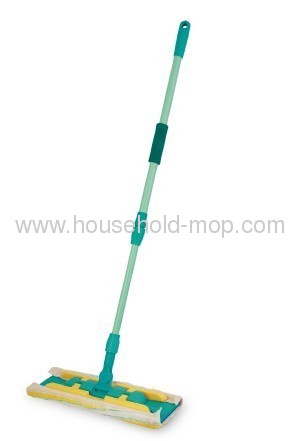 How to Clean Your Home Like a Professional

I ran my own cleaning business for about five years and serviced approximately 10 to 12 clients. I started by cleaning offices and homes for several professional cleaning companies. I learned through my professional experiences that using professional products and techniques made the difference between a mediocre cleaning job and a polished, professional cleaning job.
Information/Sources
Two of the most invaluable sources for knowledge, techniques, tips and tools are Don Aslett, Founder/Owner of Clean Report and Jeff Campbell, Founder/Owner of The Clean Team. I used, and still use, a combination of their techniques. For instance, Don Aslett explained in one of his cleaning books how to fold a cleaning cloth so that you have 16 different cleaning surfaces before needing another cleaning cloth. I also incorporate Jeff Campbell's use of a half apron to carry spray bottles of cleaning solutions (the half apron is also used for holding additional cleaning supplies and a mini trash can for cleaning up small messes). These two companies are well respected and have a very good reputation in the cleaning business.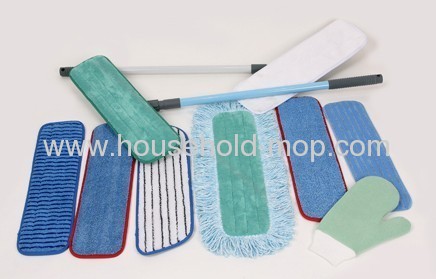 Preparation
In order to clean your home efficiently and quickly, you must clear the clutter in each room you plan to clean. Once the clutter is removed you can move through a room in as little as 30 minutes or less. The initial cleaning will take longer but subsequent cleanings are maintenance only and you will get faster. Professional cleaners look at a room objectively and when you develop the "eye" and techniques you will be able to clean any space quickly.
Professional Tools
You should purchase professional products because they are durable and designed for efficiency. These purchases may seem unnecessary but your investment will pay for itself quickly and will last for many years. A professional cleaner knows that a quality result can only be obtained using the proper tools. A vacuum cleaner will be the most expensive, but you can hold off on this purchase until you have done your research on the best model.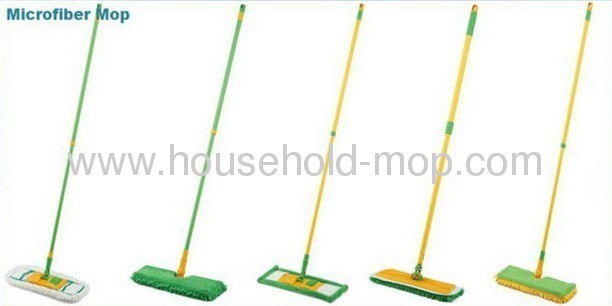 Professional vs. Commercial Cleaners
Professional cleaning chemicals are more economical to use because they are concentrated and must be diluted in a spray bottle or container before using. Commercial cleaners are RTU (Ready to Use) products that can be purchased at a supermarket, convenience store, discount chain store such as Wal-Mart or a drug store chain such as CVS and are less potent than professional cleaning chemicals. The advantage of using a professional cleaning chemical is that you can control its strength by diluting it for the specific task at hand. For example, to clean a counter top you would use a general cleaner and it is usually diluted to a strength of 3:1 (that's three parts water to one part concentrated chemical). In a quart-sized spray bottle the three parts water would be 24 oz. and the one part concentrated chemical would be 8 oz. Generally, professional chemicals come in a gallon-sized container. A disadvantage of a commercial cleaner is that it is more expensive per ounce compared to a professional cleaner that has been diluted. A quart-sized bottle of commercial bathroom cleaner can cost $5.00 while a properly diluted professional cleaning chemical can cost as little as $.20 to $.30 cents per quart. Some professional cleaning chemicals are also RTU but are more potent and are still cheaper to use than a commercial cleaner formulated for the same purpose.
Professional cleaning chemicals are categorized. For example, there are general or all-purpose cleaners (counter tops, floors, etc.), disinfectants (for bathrooms and some kitchen surfaces), and polishes (such as floor polish, furniture polish and silver polish).
One caveat with cleaners (professional or commercial) is that you must know what surface you are cleaning and what cleaner is best suited for that surface. A general cleaner would not be used in place of a disinfectant. A disinfectant is used to sanitize a bathroom shower stall, sink, exterior toilet surface and tub; whereas, a general cleaner is better for surfaces like Formica counter tops, washable surfaces and most non-porous surfaces.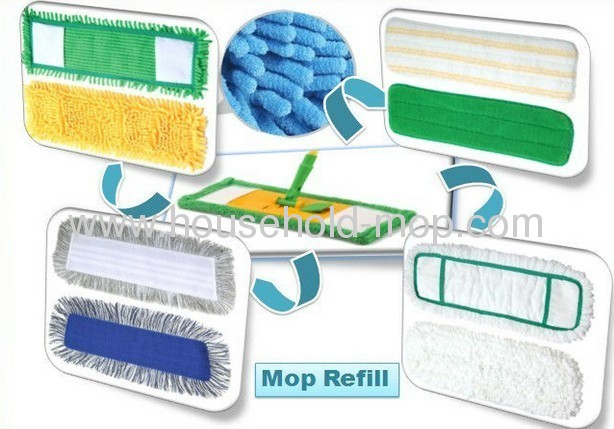 Cleaning Techniques
Here is how to clean a typical living room. When you enter the room you should think of moving from right to left of the doorway, from top to bottom and from the outer edge of the room to the center of the room.
The two main things to know about dust is that it falls from top to bottom and that it accumulates more on horizontal surfaces compared to vertical surfaces. That means that you pay more attention to horizontal surfaces from top to bottom such as wall hangings, window sills, horizontal furniture (and what's on top of the furniture) and baseboards. The exception to the rule of horizontal dust is the right angle where the ceiling and wall meets (that is where cobwebs and spider webs collect). If necessary, you should always dust this area first and then work your way downward to the baseboard. Following the top-to-bottom rule avoids re-dusting of furniture if you accidentally dust a wall hanging first.
Ceiling light fixtures are usually in the center of a room along with couches and coffee tables. Any furniture not against the wall should be cleaned, dusted or polished. Couches and chairs should be periodically vacuumed underneath and furniture cushions should be vacuumed, as necessary. Fluff the pillows in an attractive manner for a neat appearance. If you follow these techniques you will not miss a surface and will not have to redo a previously cleaned area.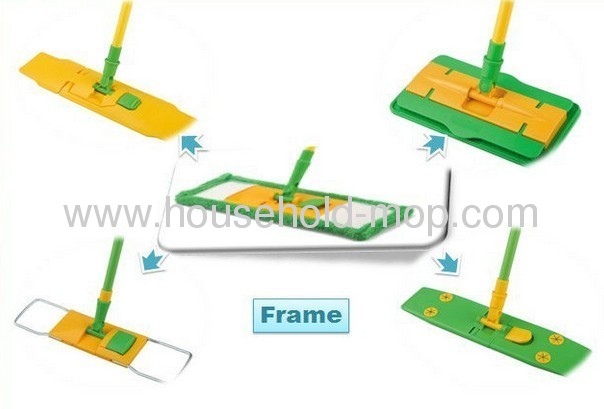 Item
Color
Name
item
AJ056
Grey
Mop Handle Aluminium Socket Red
Product Detail
Mop Pole
Pole Material
Telescopic steel pole with plastic coating
Pole handle Material
PP
Pole Length(Max,Min)
130cm;70cm
Mop Head
Mop head base material
ABS
Mop head base size
40cm*10cm
Mop Head Cloth
ClothMaterial
Cotton
Cloth Size
45cm*15cm
Joint(Pole with head)
Joint Style
Inner retracting button
Rotating
360°
Joint Material
PP
MOQ
3000
Packing Detail
Packing Method
1 PC product include
1 mop pole+1mop head+1 mop cloth
Export Brown Ctn
75*43*23
PCS/CTN
20
Loading Weight
N.W/CTN
14.48kg
G.W/CTN
16.68kg
Loading Quantity
20'FT
7010
40'FT
15099
40'HQ
17796