14" Legal Size Manual Punch and manual binding Wire Binding Machine CW360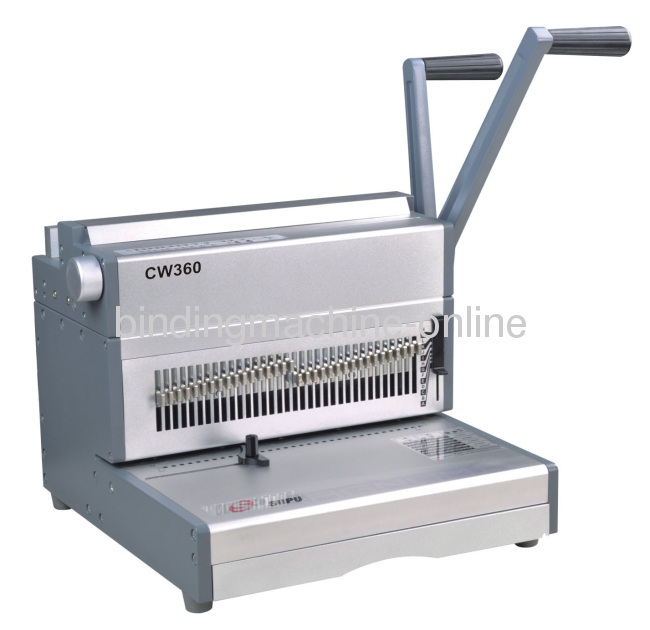 Descreption:
All aluminum construction make the machine classic .

Work width:14" legal size (360mm)
Manual Punch tickness:35sheets
Pith:3:1/8.47mm
Disengagement punch pins:42
Number of punch pins:42
Binding thickness:143sheets for 3:1 size wire /380 sheets for 2:1 size wire
14" (360mm )work width accept larger than A4 size paper, such as 14",legal size sheet
Full 42disengageable punch dies with hard steel for clean punch hole
4 positiondepth side margin can be adjustable
A sticker on the machine guide you to select the correct wire dimeter
Manual Punch & BindingMachine with two seperated handle
3:1 Wire Binding Machine ,3:1 wire punching and 3:1&2:1 wire binding .
The paper load is horizontal and has a margin guide to assist the user with the work being done.
Maximum binding capacityup to 143 sheets with 3:1 wire,punch up to 35 sheets,
Technology Data
| | |
| --- | --- |
| MaxBind Capacity (20# paper) | 143Sheets for 3:1 and 380 sheets for 2:1 |
| Max Punch Capacity (20# paper) | 35Sheets |
| Binding Format | Double Wire |
| Punching Method | Manual |
| Binding Method | Manual |
| Punching Format (Vertical/Horizontal) | Horizontal |
| Punch and Bind Capability | Yes |
| Max Punch Length | 14"(360mm) |
| Max Binding Length | Not limited |
| Number of Punch Pins | 42 |
| Disengageable Die Pins | 42 |
| Waste Compartment | Yes |
| Side Margin Control | Yes |
Dcument masure:according to your files thickness to pick the right number of sheets to punch,don't exceed the maximum number of allowed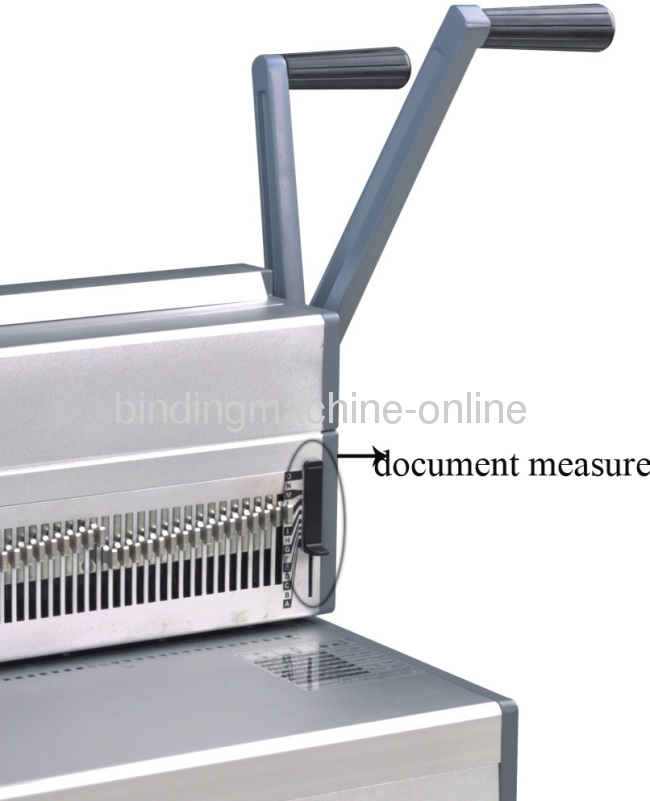 \


Selectable paper stop:
according to you files' zise, select paper positon ,keeping sheet aligning
Seperate punching and binding handles .All aluminum long handle make the working easy .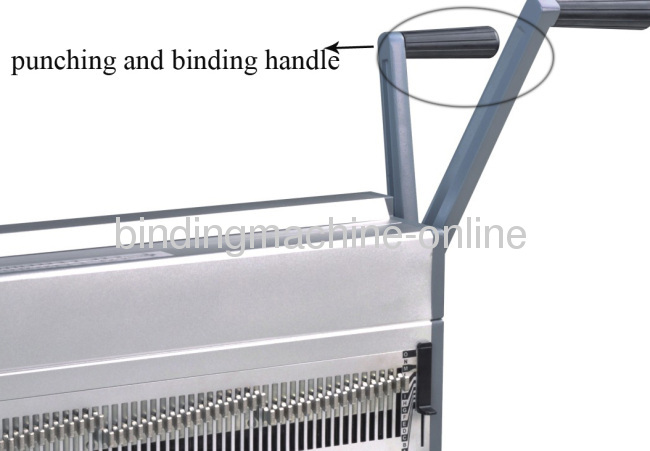 Select punch pins: 42 disengagement punch pins and make it available for punching any size sheets less than 14" Legal size sheet such as A4 size ,11" letter size ....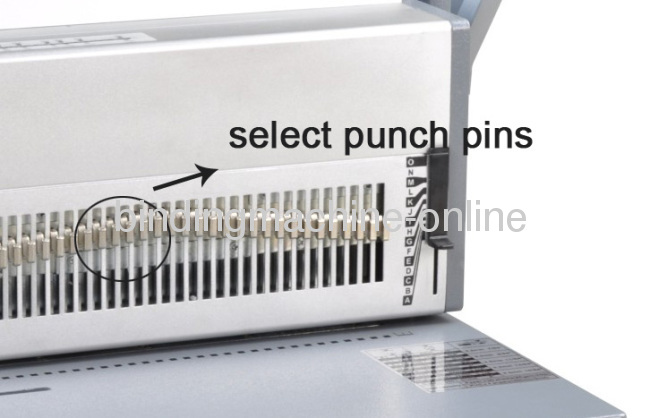 Strong punching capacity and punching 3:1 square hole or 3:1 round hole on request .

Knob of wire size: can be adjustable according to your sheet thickness and wire size
Can adjust the wire size from 3/16'(4.8mm ) to 1 1/2" (38.1mm) .



Strong and durable wire closing system and meke the closing perfet .For both 3:1 size wire and 2:1 size wire .

New design Wire clamper system for wire hanger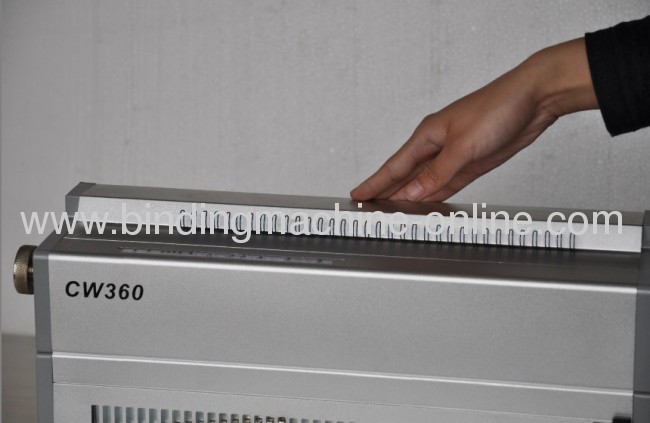 Collect punched sheet onto the opending wire and then take put for binding

Waste tray: large volume waste tray make you continuious work without empty punched trash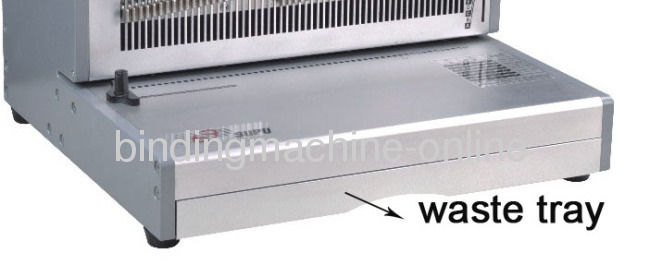 Special feature for this wire binding machine :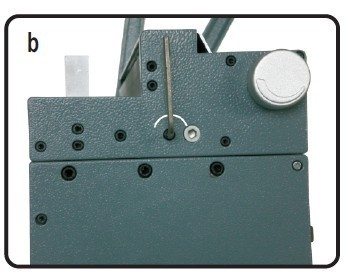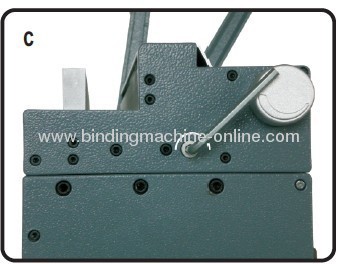 The above 3 photos is to show the special feature for our durable wire closing system .If for many years using ,the closing bar is not blance and make the closing not perfect ,you can adjust the screws outside of the cover and then you can adjust it balance again by yourself easily .

Loading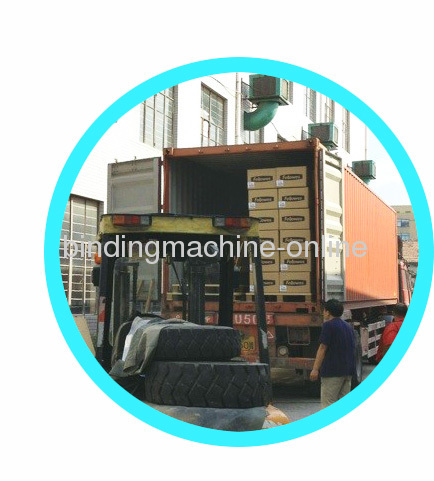 Sample room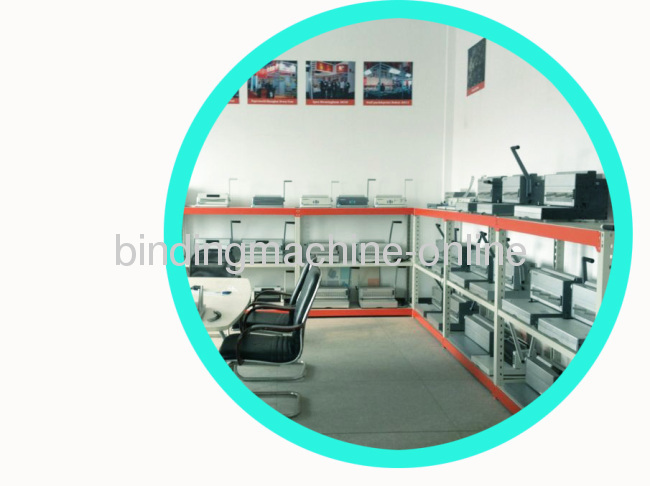 Certifaction
Fair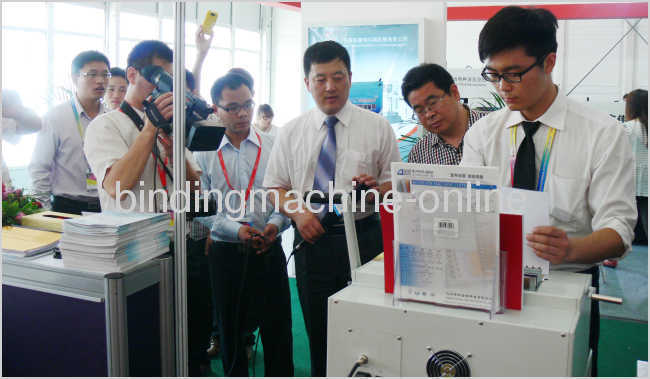 SEE YOU NEXT SHOW PRINT13 IN CHICHAGO