product name
Microfibre Dust Mop 60cm


Feature:

1.Mop cloth:microfiber
2.Size:42*15cm
3.Weight.90g
4.Placstic frame size :39.5*9cm
5.Pole: steel Diameter φ19-φ22mm
6.Lenghth telescopic extention from 67cm to 120 cm
7.Pole Material:Steel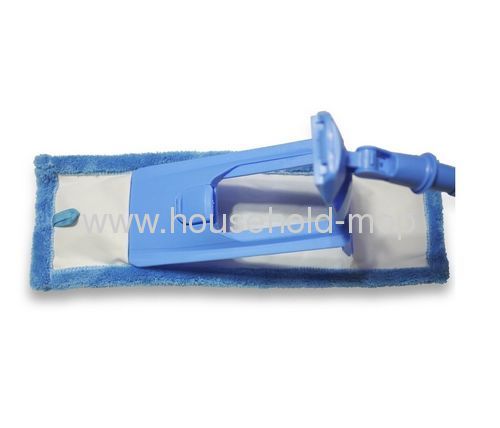 8.Color:red,blue,orange ,purple,white,green
9.Dehydration rate:90%-100%
10.Hygroscopy:less then 10's
11.Pole color:Grey or white or same with the cloth color
12.Corrosion resistance:Level 10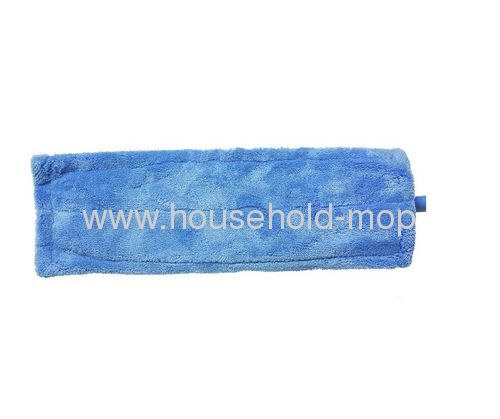 PRODUCT DESPRITION

We have more than 10-year experiences on cleaning products. We are a typical China supplier and have worked for home products. We also have factories in China and Thailand in order to meet customers' needs.

Name

Value

Brand

Karanfil Microfibre Dust Mop 60cm

Production Capacity

500000 Piece/Pieces per Month

Material

Chenille and microfiber

Terms

FOB Ningbo

Place of Origin

China

Feature

ECO-friendly

Payment terms

30% deposit before we make the production, 70% balance paid after we finished the order.

Order delivery

25-30days after receiving 30% deposit

Packing

1pcs/polybag,50pcs/inner box,1000 or 500 pcs/out carton

Shipment means

by sea, by air, by express etc.
Chenille Mop Show:

1.microfiber material with extremely highly water absorption
2.360 swivel alllows convient cleaning for large area and hard-to-reach places
3.parts of the mop such as refill or handle could be provided seperately according your request
4.the refill could be taken away and replaced easily and it is very durable
5.the colour of the mop set can be designed and made according to your request
6.the handle is extensible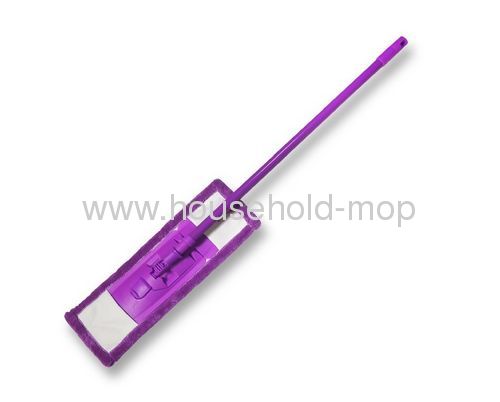 How to Refinish a Wood Floor
Hardwood floors add real beauty to any home, but after several years of walking on them you will need to refinish them. A great feature of a hardwood floor is that it can be sanded and refinished, and when you are finished it will look like a brand new floor again. Here are some simple steps to follow to help you accomplish this:
1.First of all pick a day when you can open all the window to let out all the dust. Be sure to wear a mask rated to filter out fine particles. Then remove all the furnishings, sweep and mop the floors so your dealing with a clean surface. Seal off interior entrances to the room and vents with plastic secured by painter's tape.
2.Pry off the baseboard shoe molding-the piece at the very bottom and the baseboard. If their is no shoe then remove the baseboard. If the molding is in good condition you can go ahead and reuse it. Use a nail set to drive popped nails below the surface. Protruding metal will tear a sanding disc or belt.
3.Plan the sanding pattern. Different situations call for different sanding techniques. Most floors require three sandpaper grits, rough then medium and finally fine. Be aware that several passes with each grit may be required. Make the first cut with rough-grit sandpaper, use this until bare wood is reached. When you reach the bare wood most of the scratches should have disappeared.If your floor is free from deep scratches, try a random-orbital sander instead of a drum sander. It's action reduces scratches and you don't have to follow the grain of the wood and you are less apt to damage the floor.
4. Use an edge sander for hard to reach areas. Work slowly and finish with a very fine-grade sandpaper. In the corners that you can not reach, use a sharp paint scraper or chisel. Go ahead and vacuum the floor and use a tack cloth after the vacuuming to pick up any remaining dust. Make sure the floor is very clean and smooth before you begin the next finishing step.
5. Fill in all holes and gaps between the boards using a paste wood filler. Apply it with a putty knife. Remember to always work with the grain. When the filler begins to set, wipe across the grain with an old rag to remove the excess. Let the filler dry overnight. Then after this you will apply two to four coats of polyurethane finish, use a brush or wax applicator. Sand with fine sandpiper between coats, then use a tack cloth to pick up dust between coats. Let the floors dry before walking on them.
picture of
Microfiber Dust Mop 48" Steel Handle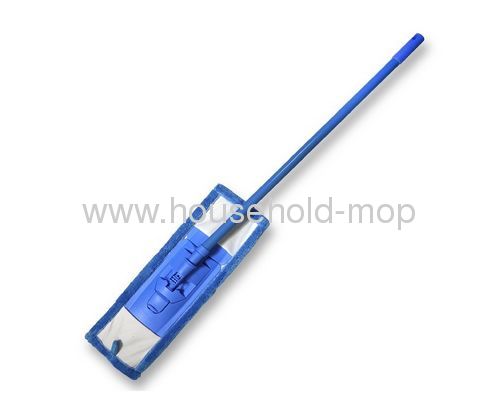 Mop refill: Microfiber
1.Easy to cleaning dust or dirt on flat surfaces.
2.Sharp edge is to remove heavy dirt.
3.Higher water absorption and quick dry.
4.Easy to wash after using and it is durable.
5.Anti-bacteria treatment available.
6.Economic and save cleaning time by 30%.
7.Anti-bacterial is available.
8.Excellent for cleaning hardwood floors, wood laminate, Pergo Wood, Any tile, linoleum, marble, formica, stone, painted surfaces and so much more