Spray Gun Paint Gun

This gun can also be used to spray many other liquids by purchasing the optional nozzles available. LB-P2002 Cup Gun comes complete with O-Ring Rebuild Kit, 5# nozzle, plastic cup & instructions. This gun is ready to use right out of the box. Use with standard air compressor @ 60-100 psi. This spray gun will provide years of reliable quality spraying with very little maintenance. This is a very affordable sprayer for anyone including the seasoned pro or just someone starting out or doing small applications.

Advantages:
1. Used for spraying gel-coat and resin;
2. Ideal for spraying gel coat into open molds;
3. Simple to use, simple to clean, spraying of a wide variety of materials with cleaning up in just a few minutes;
4. Spray faster than conventional guns;
5. Nozzles in eight different sizes available.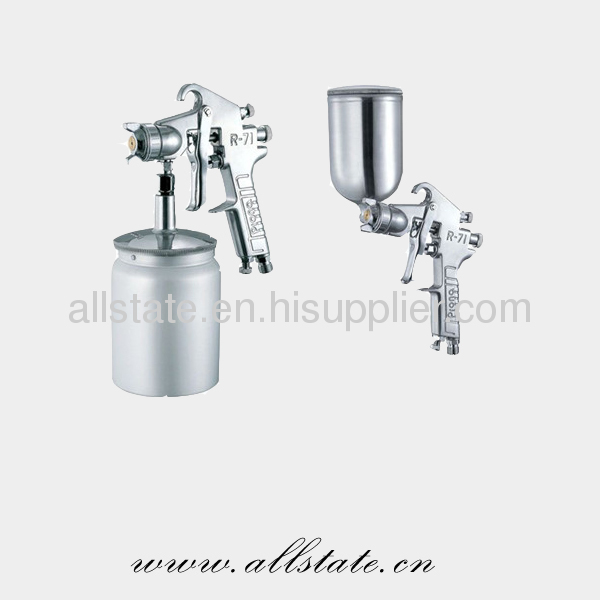 Thank you very much for your kind inquiry!