High quality enamel lapel pin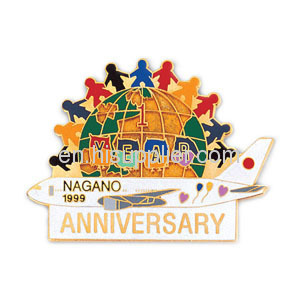 Hard enamel, also referred to as "new cloisonne", retains the characteristics of classic cloisonné while offering a much wider selection of colors. Each pin is hand-crafted in a process that begins with a flat piece of brass which is then die struck and filled with your choice of enamel colors. The surface is then polished to give it a smooth, durable finish. Hard enamel can match over 1,000 PMS colors to offer the most brilliant and vibrant designs.
Description
1. The sample pictures of the products just only for product process reference only
2. MOQ: 50pcs
Specification
1. This is very popular style of pin, flat surface like cloisonne, but with cheaper price than Real cloisonné, and it can match the PMS color, and now it is very common style for high quality pin traders.
2. Some USA Pin Company also named this kind as Cloisonne.