27L Ultrasonic cleaner VGT-2227QTD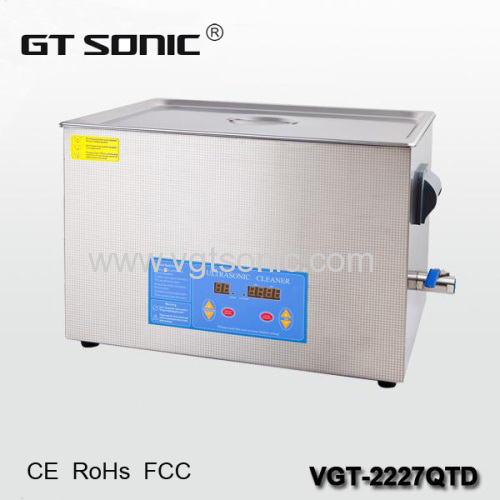 Feature
● Material: SUS304 Stainless steel with diamond-shaped figures.
● Time setting:1-99min adjustable.
● Temperature setting:0 ºC-80 ºC adjustable.
● Drainage and cool fan are available for 6L and above volume models.
● Powerful ultrasonic transducer, more uniform distribution of ultrasonic waves, strongcleaning, high durability.
● Ceramic heater for better heating effect.
●Moisture-proofed and anti-corrosion PCB ,capable for different working environments.
● Stamping tank without welding gap for waterproof.


Ultrasonic cleaning
The ultrasonic cleaning process provides high quality cleaning and exceeds, by ease of use and end result, conventional cleaning methods. The tiny microscopic bubbles generated by the transducers provide cleaning of very difficult, irregular and complex parts. Even inaccessible areas can be cleaned without any trace of physical cleaning (scratches, etc...).
Application
Special for cleaning electronic tool, jewelry, glasses, dental instruments, lab instruments, hospital instruments.
Specification
Model

VGT-2227QTD

Voltage

AC100~120V, 60Hz
AC220~240V, 50Hz

Frequency

40KHz

Ultrasonic Power

500W

Heating Power

500W

Tank capacity

27L

Tank size(mm)

500×300×200 (L×W×H)

Overall size(mm)

550×330×360 (L×W×H)

Unit weight

16.5KG

Lid

Have

Heating

Have

Drainage

Have

Cleaning basket

Optional
Packing Information
| | |
| --- | --- |
| Package size(mm) | 625×410×445 (L×W×H) |
| Carton size (mm) | 640×425×460 (L×W×H) |
| Qty/CTN | 1pcs |
| 20' container | 207pcs |
| 40' container | 431pcs |
Package:
Our products perfectly enclosed in the package can protect it from various of physical damages, such as mechanical shock, vibration, electrostatic discharge, compression, temperature. We ship it with a large carton packaged 1pcs VGT-2227QTD cleaner.There are four packaging steps. The picture below display the process detail.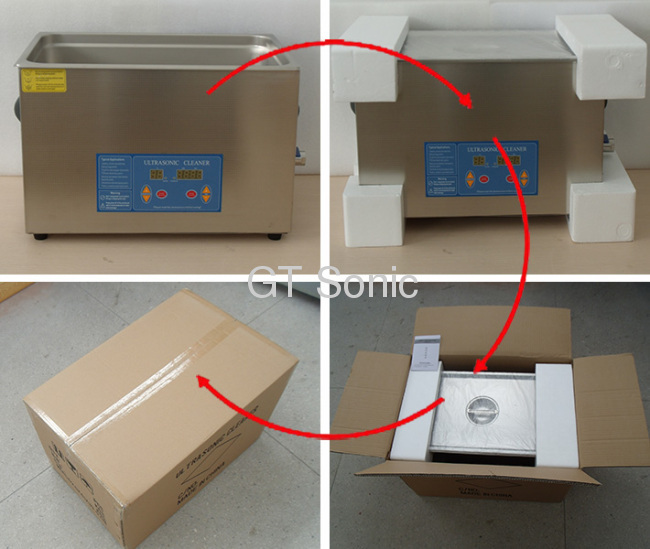 Products details:
Usually, we distinguish our products according to their size when they are the same series. Products of the same series always have differences in some details. So clear and multi-angle demonstration of product details will make choosing for the proper product less of a hassle for you. This is especially true if you are giving emphasis to application and aesthetics.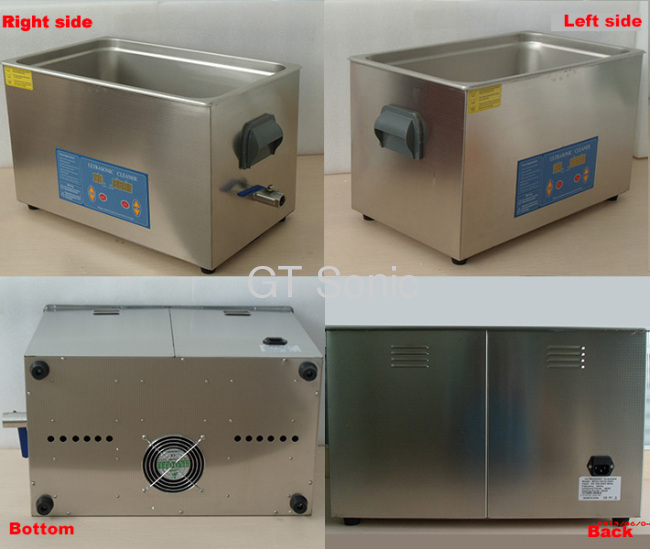 Certifications:
Our products has passed several important certifications. It is not only demonstrate our quality, but also prove that our machine can be sold everywhere.
QTD Series(Mechanical Ultrasonic Cleaner Series):
Our series of digital cleaners are one of the creme de la creme of efficient ultrasonic cleaning. They allow you to set a specific temperature and a specific time to clean your item. They are perfect for anything that is temperature sensitive or for particularly dirty items that need a thorough clean. Quality is always utmost, so moisture-proofed and anti-corrosion PCB is equipped. Otherwise, SUS304 stainless steel housing, tank and lid, durable, beautiful and generous.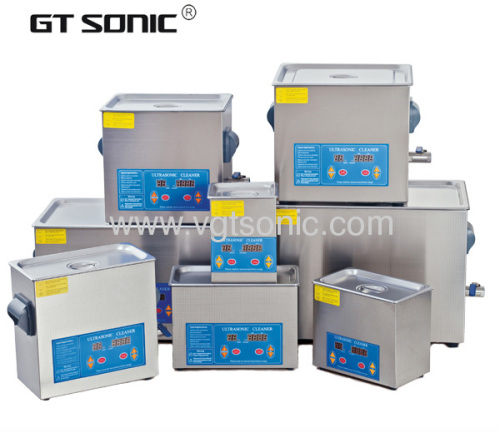 QTD Series Specifications: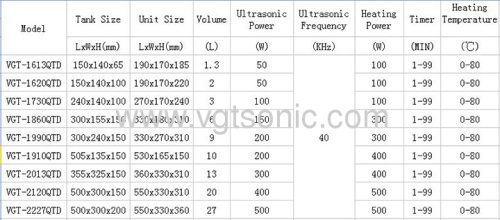 Assembly Line:
Through "5S"," 6∑" process control, pro-management and unique workmanship, reasonable production arrangement, stable quality and high productivity. Equipped with 5 production lines, we can provide 5000pcs household series per day, 500pcs commercial series per day.
It is depicted in the picture that our workers is assembling products. They all possess a team orientation, a commitment to quality, a respect for following processes and procedures, a systematic approach to task accomplishment and a strong task focus. In order to assure best quality, they concentrate on every detail, never tolerance the neglect of any faulty.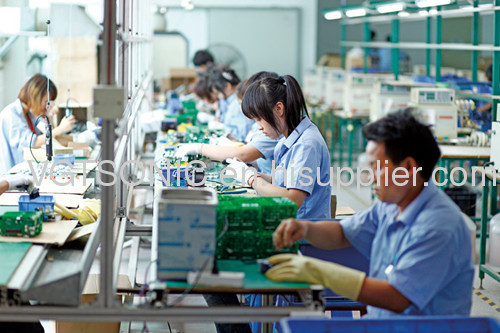 Factory:
Guangdong GT SONIC technology park, located in Meizhou, with its total area 120acres building, can assure our solid production ability. Based on advanced equipment, scientific technology and strict quality system, our product quality has been the ultrasonic industry leader.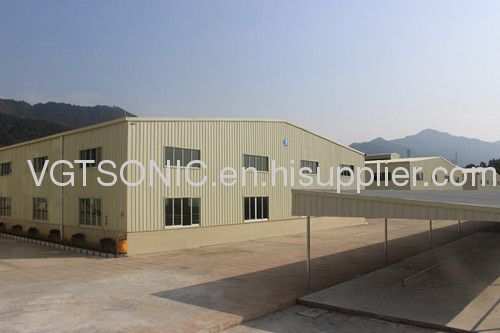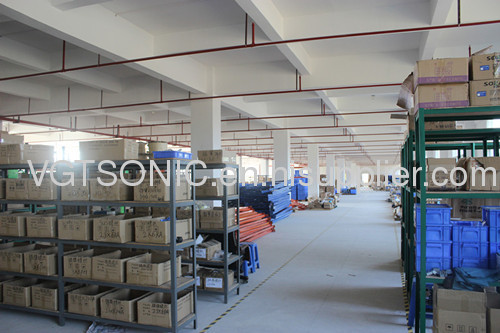 R&D and Marketing Office:
Depending on our strong marketing team and excellent R&D team, GT has been developed into a big business. As we all know, excellent R&D engineer team is critical for the corporate, so we pay great attention to independent research and development. Strong R&D ability make GT friends assure that our products are reliable and best quality by holding advanced technology of ultrasonic. Now, most of developed products have got several patents and get customers, certain and appreciation.
But that's not enough, GT will keep moving to catch up with your changing demands. We are honored for realizing your value.



Show room:

As we can see, GT SONIC, with edge ultrasonic technology advantage, has developed multiple of series to cater for vatiety of demands. Each series have varity of style and difference in size provide more choices for your choose.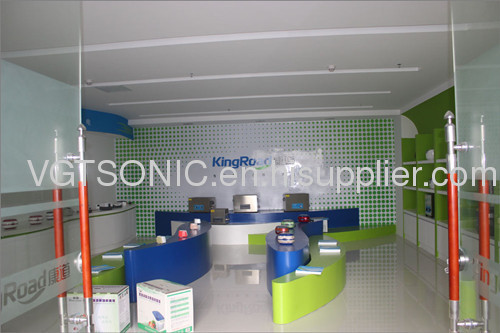 Meeting Room:



Market:

We have been specializing in ultrasonic field for 10 years, our products cover from household, medical to industrial applications.Our current catalogue includes seven main series of ultrasonic cleaners each of which is tailored to a specific cleaning job. After years cooperation, we have recognized by market all over the world.Now, our products has found a good sale in the areas, such as Southeast Asia and America and Europe, etc. through our agent, business partner and foreign trade. Adhering to the concept of mutual benefit, we provide varies ways of business cooperation. We believe our technology accumulation and solid manufacture strength give us an advantage to meet variety of your demands.

Exhibitions:Meet GT SONIC Everywhere

GT Sonic publicizes its products via 7 exhibitions every year.
GT Sonic fixed exhibitions in HK as following:
1. HK Spring Electronic Fair April 13th-16th
2. HK Autumn Electronic Fair October 13th -16th
GT Sonic fixed exhibitions in China mainland as following:
1. Guangzhou Dental Fair March of each year
2. China Dental Fair in BeijingJune of each year
3. Beijing Optical Fair Sep of each year
4. Canton Fair April 15th-19th of each year
5. Canton Fair November 15th-19th of each year


Products Story:
Over years, we continuously improve production technology, our quality control system has been standard and ISO quality system has been seriously execute. Now our products have been widely accepted by occupation and customer.We offer OEM/ODM service for the Germany customer for a long time, and OEM for the US brand in the last two years.


The capacity is available from 1.3L to 235L,and customized according to customer`s request.
Kindly contact us for any question .