Functional description,section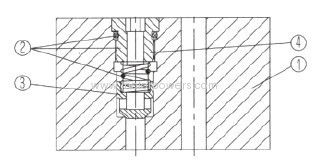 The Z1S 10 valve
is a direct operated check valve in sandwich plate design. It is used for the leak-free closure in one direction and allow free-flow in the counter direction. This valve type has a metallic seal between poppet (3) and housing (1). Valves of this type are especially suitable for applications with operating pressures above 10.0Mpa and flow velocities over 4m/s.

Ordering details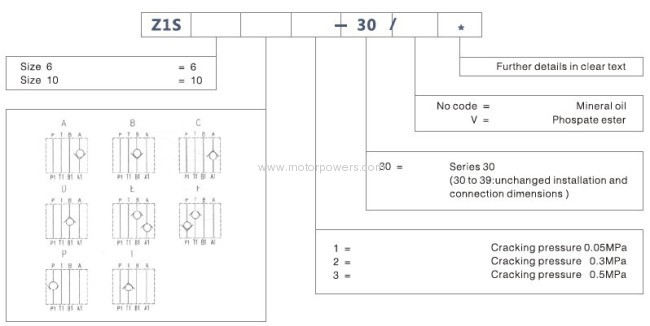 Technical data
Size

6

10

Max. flow L/min

To 40

To 100

Operating pressure (Mpa)

To 31.5

Cracking pressure (Mpa)

See the ordering details

Pressure Fluid

Mineral oil or Phospate ester

Temperature range ℃

-30~+80

Viscosity range mm²/s

2.8~500

Weight kg

0.8

2.3
*For application outside these parameter, please consult us!
Unit Dimensions (dimensions in mm)

Size6 Size10
O-ring 4-9.25×1.78 O-ring 5-12×2
1. This port is blocked in ver style "F" and "T".
2. In style "F" and "T" the check valve is installed in this channel.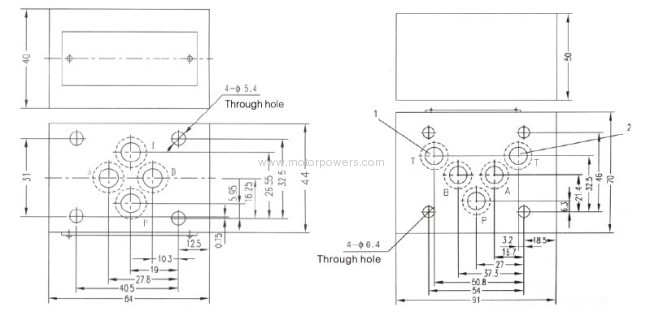 Required surface finish of mating piece