aluminium back panel with shower cabins



Description:
model spec. vol. g.w. n.w. 40HQ load qty
8701 90*90*223cm 0.68cbm 100kgs 91kgs 100sets
8702 100*100*223cm 0.823cbm 112kgs 102kgs 83sets
8703 110*110*223cm 0.952cbm 123kgs 113kgs 72sets
8704 120*120*223cm 1.11cbm 132kgs 120kgs 61sets
tray can be packed unassembled to save enough volume.
steam function and jacuzzi function are for choice.
material:
ABS and acrylic tray and roof
aluminium back panel
back 5mm black painted safty glass
front 5mm grey safty glass
matte silver alumimium profile with thickness 1-1.8mm
ordonnance:
one mirror
one ceiling light
one loudspeaker
one exhaust fan
one top shower
one handle shower
one set of back light
one control panel
one set of faucet
six massage body jets
eight single roller
one glass shelf
one towel rack
one armrest
one pair handle
one footmassage
one water inlet
one set of faucet
Lead time: 25-30 days
packing :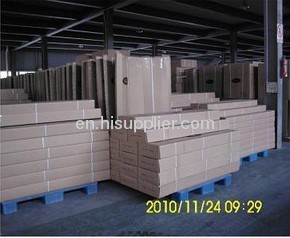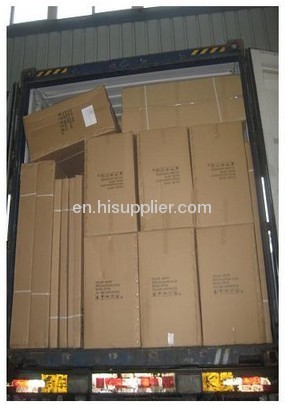 Hangzhou Crystal Bathroom Co.,Ltd. has been produced shower rooms, shower enclosures, shower panels, bathtubs, glass basins and bathroom cabinets since 1996.Although we keep low profit which base on the best service in your whole order process from produce to shipping till after-sales support. So our products are popular worldwide with an annual output of US$5,000,000, which are delivered to Europe, North and South America, Australia, the Middle-East and South-East Asia around 50 countries. All our customers are satisfied with our products quality, price and service.With 3 workroom each covering 30,000 square meters, experienced engineering team, R&D experts and advanced mold and parts manufacturing center, strict testing and control quality(ISO9001 and CE standards) teams, we can produce as per customer's innovative designs and specifications with superior quality.Our products are characteristic with good quality but very cheap price, because we only keep 1-5% profit, we only want to get a much larger market share rather than high profit. For some very large orders, we even can keep 0.5% profit just only to increase our exporting sales volume. We want to keep lowest profit but large quantity orders monthly to capture the market. In our factory, we use automatic production lines for mass production, so we can produce each model with large quantities, the production cost has been decreased gradually.If you have any question, please feel free to contact us by e-mail, fax or telephone.Further more, Please visit our website to get more details.Once you choose us, you will enjoy our excellent quality with good price and outstanding service. We will endeavor to work on "ALL WIN" idea. Let's make our business more and more better hand in hand!