Product Name: 830 points solderless breadboard

board size(cm):16.6*5.5*0.85
1 Terminal Strip, Tie-point 630
2 Distribution Strips, Tie-point 200 ;
Paper Box;
1pc/ set
ABS plastic material
Completely reusable
Accepts a variety of wrie sizes(AWG:20-29)

A breadboard (or protoboard) is a construction base for prototyping of electronics. The term "breadboard" is commonly used to refer to a solderless breadboard (plugboard).
This type, 830 points, is a common used one. You can make small project with it. And as the material is ABS.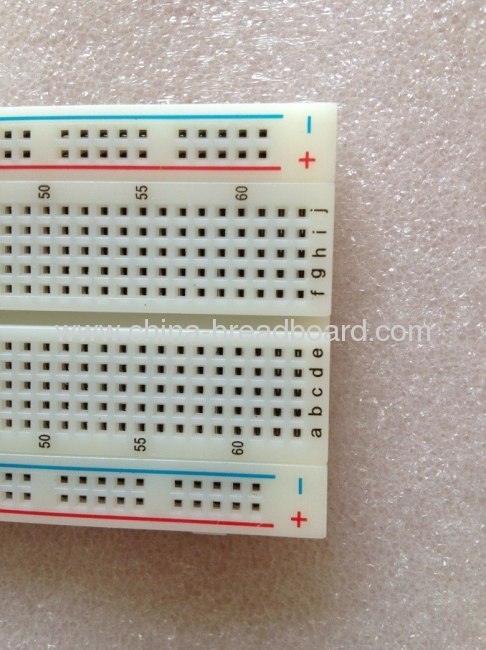 In the side face, you can see buckle. With it, you can connect one breadboard to another breadboard. In other words, you can choose the size that you need for your experiment.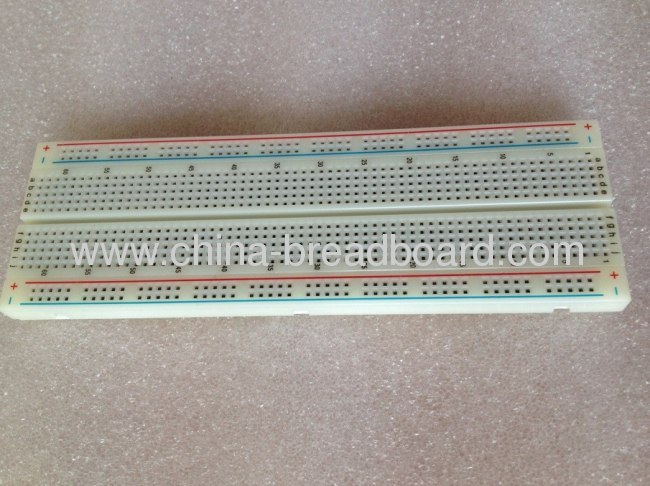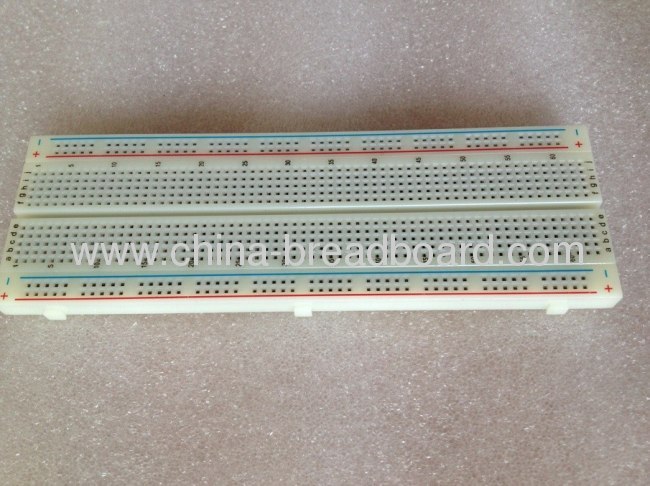 There is color coordinates to make it simple to position electronic components.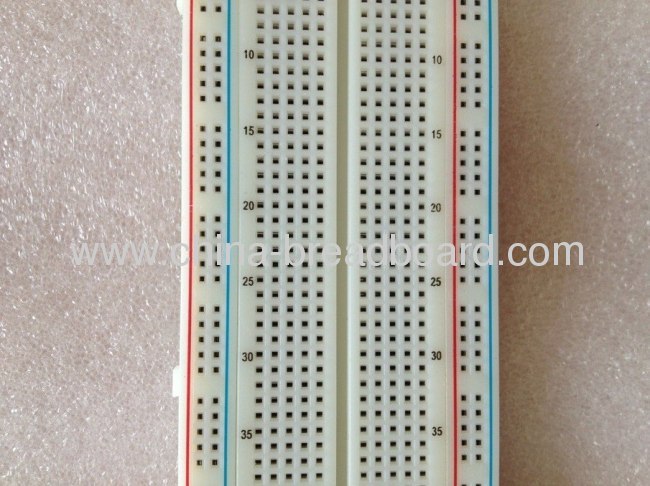 About package, first, the breadboard will adopt skin package. Second, 200 pieces of ZY-102 will be packed into a carton box. Of course, this is our ordinary package. According to different shipping way, we will adopt the most suitable way.
Below is the detailed packing information:
| | | | | |
| --- | --- | --- | --- | --- |
| Item No. | G.W. (KG) | N.W. (KG) | Quantity (pcs) | Measuremnt (cm) |
| ZY-102 | 19.5 | 19 | 200 | 41*27*32 |