Product Name:550 points solderless Breadboard

Board Size(cm): 15*5.3*0.85
1 Terminal Strip,Tie-point 550
ABS plastic material
Completely reusable
Acceptsvariety ofwrie sizes(AWG:20-29)
-----------------------------------------------------------------------------------------------------------------------------------------------

The hole is square. Inside the holes, it is spring clip. It is flexible. It accepts the electronic components which the pin is between AWG 20 and AWG 29. And the inside metal is with good quality. It can bear being inserted many times.
There is slide groove in the side. When you need to combine two boards, you use these slide grooves. I can be combined immortally only you need.
About package, the breadboard has no independent package, 25 pieces of SYB-94 will be packed into a bag. Of course, this is our ordinary package. If you need independent package, we can also do it. According to different shipping way, we will adopt the most suitable way.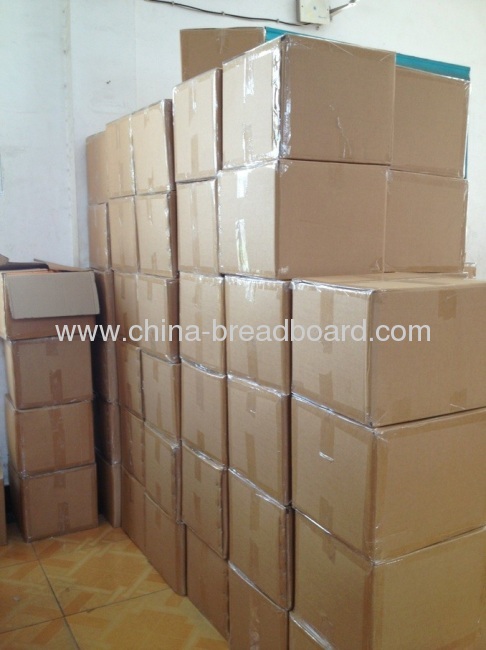 * We are manufacturer. Our factory accepts ODM and OEM. The engineer will help do the design as you require. Of course, if you send us the drawing, it is appreciated.

* If you need your own logo put on the product, we can do it. Only send us the logo, that is ok.

* If you need you own package, we can help make the package. And if you send us the package, that is also ok.