Product Name: 750 points solderless breadboard

board size(cm): 10*8.2*0.85
2 Terminal Strips, Tie-point 600
3 Distribution Strips, Tie-point 150
Paper Box;
1pc/ set
ABS plastic material
Completely reusable
Accepts a variety of wrie sizes (AWG: 20-29)

This breadboard is made by two half size breadboard. In this way, we can enlarge the surface of the breadboard. Then the tester can make big experiment. If necessary, we can connect more ones. And you can also do it by yourself. It is simple. Just use the buckles in the side face. This is a green work.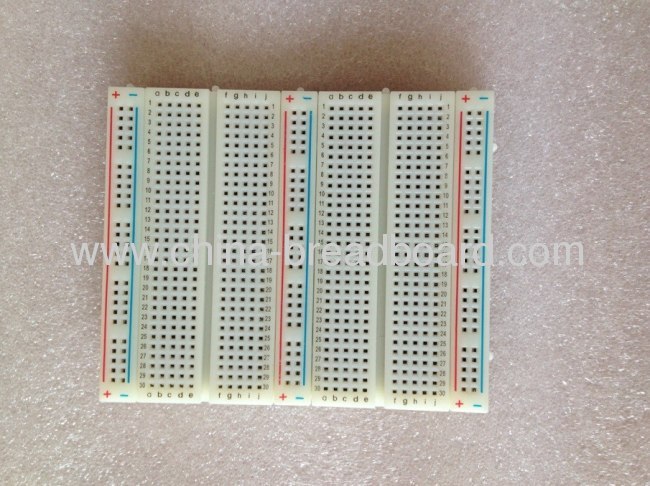 The product has passed ROHS. It is environment-protect. No Pollution!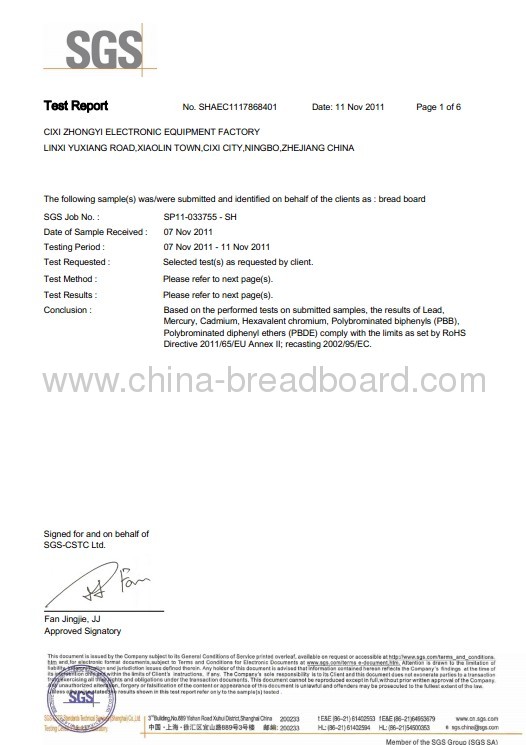 About package, the breadboard has no independent package. It will be packed into a carton box. Of course, this is our ordinary package. According to different shipping way, we will adopt the most suitable way.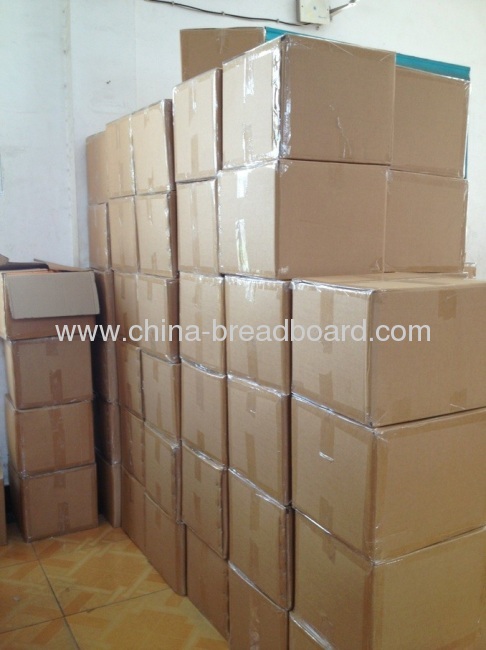 * We are manufacturer. Our factory accepts ODM and OEM. Just tell us what you want, our engieer will help do the design. If you send us the drawing, it is appreciated.

* If you need your logo put on the product, we can also do it.

* If you need your own package, send us the design or send us the package directly. That is ok.