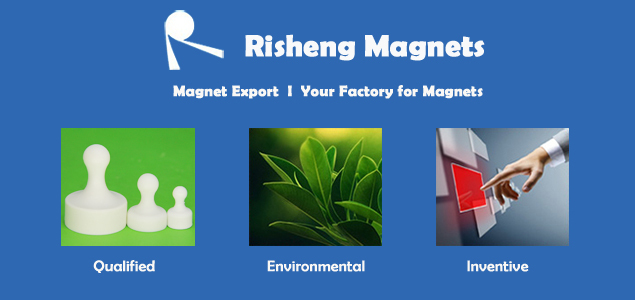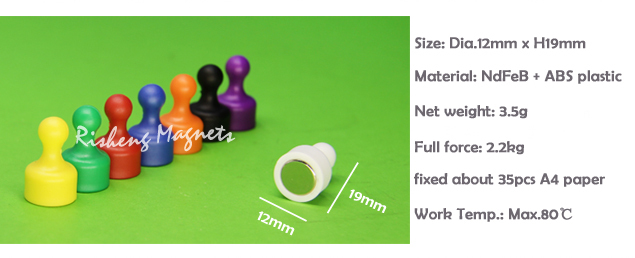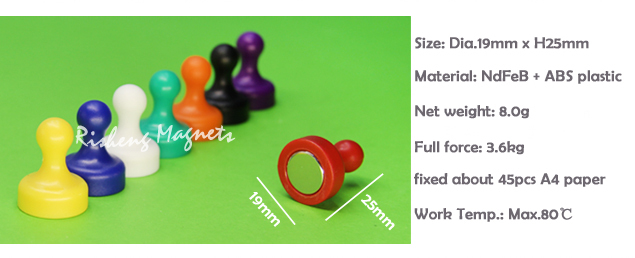 General Information:
Neodymium magnetic push pin is also called as magnetic thumbtack or magnetic holding peg. It is mainly constructed by a strong Neodymium magnet in a regular pushpin shape, which is made of ABS plastic. Though it is in a small size, actually it is with unbelievable strong holding power.

Specification:
Generally, our magnetic push pins are produced with N35 magnets, we have designed three different standard sizes for them: Small - D12 x 19mm, Medium - D19 x 25mm and Big - D29 x 38mm. Also, custom produced sizes are available, please do not hesitate to send your designs to us, we will custom produce pushpin magnets for your as per your design.
The ABS plastic sheels can be produced in different colors, such as Blue, Green, Orange, Purple, White, Black, Red, Yellow. Also, custom colors can be produced upon your request pantone code.

Application:

With these strong magnetic push pins, you can easily attach photos, notes, flow charts, road maps and restaurant orders onto a refrigerator, file cabinets, magnetic boards, drawers or other metal surfaces.

These are great magnets for office, home and whiteboards!