Stainless steel bluing exhaust fixible universal car tail pipe


Item NO.: B6X
Materail: Stainless steel
Bore: 63mm
Air Outlet:85mm*65mm
Length:140mm
Use For:
Universal Automobile muffler tip


Product Feature:
1.Using high quality and imported stainless steel to make car tail pipes, which are high brightness and high strength.
2.Tail pipe for the 4S shop, use for the VITARA
3.Strong corrosion resistance, extend the time for exhaust pipe.
4.Use the patented technology , stronger and safer.
5.Our tail pipe is underwritten by 4S shop, our quality is trustworthy.
Product Craft:
1.Firstly we manufacture the basic car tail pipe without any color.
2.Secondly we will bake the color on the product..
3.Lastly we will examine carefully if everything of our car exhaust muffler is ok.
Product installment:
1. Preparing a screwdriver to screw the nut.
2. Screwing the bolt of the tail pipe.
3. Then it is ok, it will cost you a little time but make your loved car beautiful.
Product process: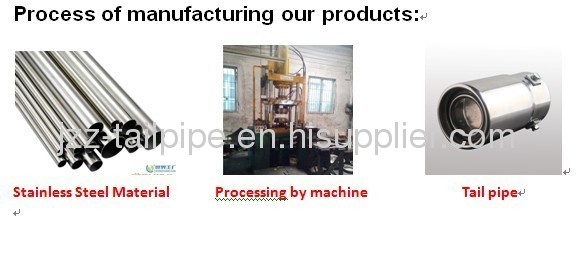 What's the funtion about our automobile exhaust pipe?
1.Exhaust muffler pipe will not change the voice of your loved car, it only let your car handsome and beautiful.
2.It can give your car rust protection.
exhaust tip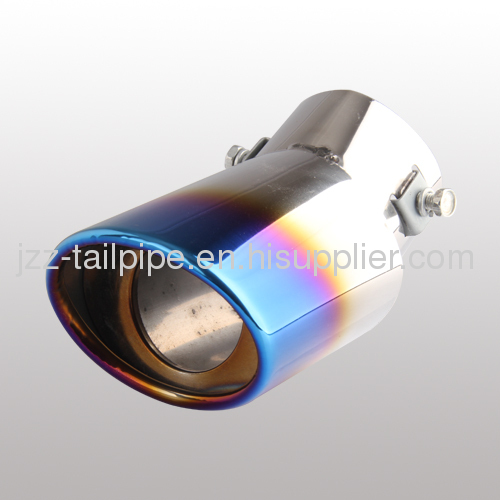 exhaust pipe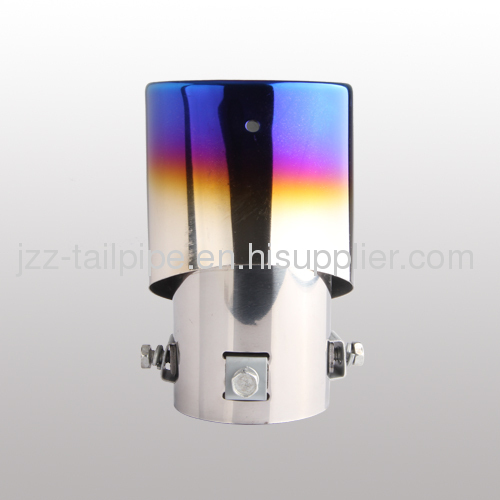 tail pipe cutter


tail pipe expander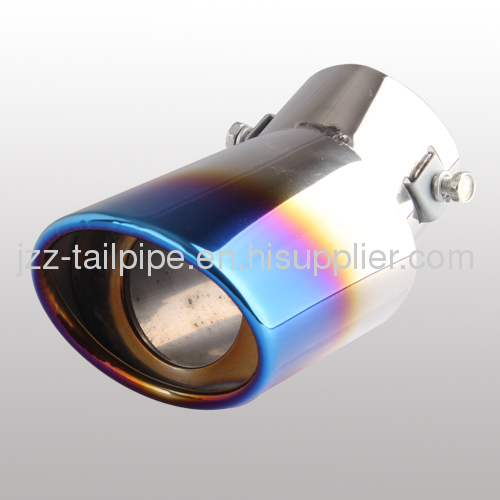 tail pipe extension
Now let's see our packing.We have 3 kinds packing that you can choose, and you can offer your own logo for us to put it on the carton.That's no problem.
You must want to know if we can manufacturing the goods that you like, now the answer is yes. You can do like this: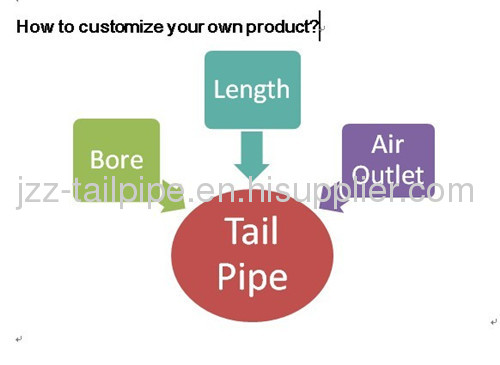 Company history:
Our factory has a long history to manufacture the
automobile tail pipes,
we are very experienced to solve the problems through the produce process. Because our years of experience, we can make the goods according to your requirement. We can make the product you want.Just call us.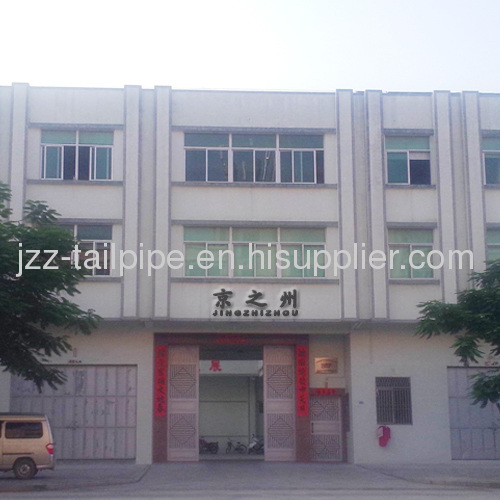 Let's do business.exhaust pipe