Name:VDM-12 High Speed Paper Cup Making Machine
Brief Introduce :
VDM-12 single PE coated paper cup forming machine with heater sealing is a multi-station automatic machine.It forms one side filmcoated paper cups through the procedure of automatic paper
feeding,sealing,top mouth lubrication,bottom,punching,bottom knurling,curling and cup discharging.

Specification:
· Automatic control adopts optically controlled non-contact switch,
· Micro-controlled transducer,
· Step-less speed adjustment,
· Paper Cup-fan-wall body sealed by hot heat,
· Paper Cup bottom sealed by heater.
· Full automatic,
· Easy changing molds produce different sizes paper cups,
· Easy operating by operator (one operator is enough),
· Easy maintenance with minimum cost,
· Cheap operating cost and low investment,
· Amelioration:Air compressor aren't required for this type paper cup machine when the paper weight under 300gsm.

Main Technical Parameters:
· Specification of paper cup: 3-12 OZ (mould changeable)
· Suitable paper weight: 180-230 g/m²
· Limit of temperature control: 0--400 Centigrade
· Power source: 380 V,220V 50 Hz,60 Hz or other Customer needed
· Note:We can make the paper cup machine suitable for your requirement

The machine details:

The samples of paper cups: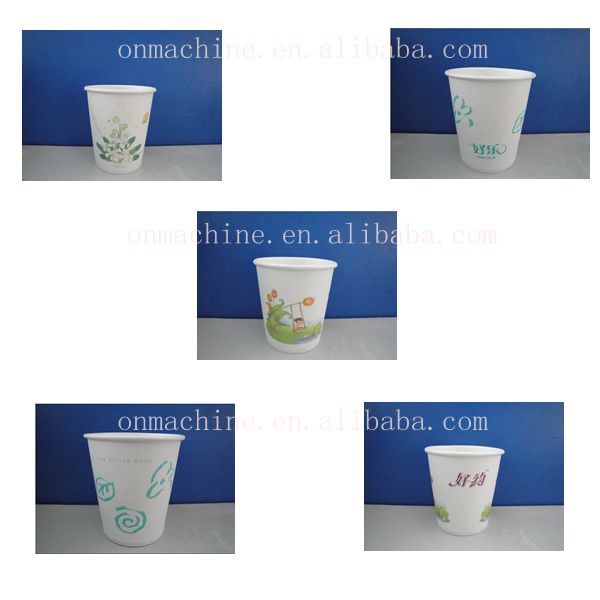 The Certificate: