Name:VDM-12 High Speed Automatic Paper Cup Making Machine Price

Brief Introduce:
VDM-12D double PE coated paper cup making machine with ultrasonic sealing is a multi-station automatic machine.It forms two-side film-coated paper cups through the procedure of automatic paper feeding,ultrasonic welding,top mouth lubrication,bottpm,punching,two times of bottom heating,bottom knurling,curling, and cup disc-harging.
In this type paper cup machine,we add a ultrasonic system to sealing the paper cup body,the ultrasonic system resolve the problem that double sides PE coated paper can not be sealing by heater,the reason is that when a heater is adopted on the outside suface the PE film will be burnt and become yellow or blackish and make the cups shape in ugly. Use VDM-12D Ultrasonic Paper Cup Machine,you can produce both double sides PE coated paper cups and single side PE coated paper cups only exchanging the raw material.
Specification:
Automatic control adopts optically controlled non-contact switch,
Micro-controlled transducer,
Step-less speed adjustment,
Paper Cup-fan-wall body sealed by Ultrasonic System,
Paper Cup bottom sealed by heater.
Full automatic,
Easy changing molds produce different sizes paper cups,
Easy operating by operator (one operator is enough),
Easy maintenance with minimum cost,
Cheap operating cost and low investment,
Amelioration:Air compressor aren't required for this type paper cup machine when the paper weight under 300gsm.
Main Technical Parameters:
Specification of paper cup: 4-12 OZ (mould changeable)
Paper material: Single or Double side PE(polyethylene) coated paper
Suitable paper weight: 180-280 g/m²
Limit of temperature control: 0--400 Centigrade
Power source: 380 V,220V 50 Hz,60 Hz or other Customer needed
Note: We can make the paper cup machine suitable for your requirement
The Machine Details: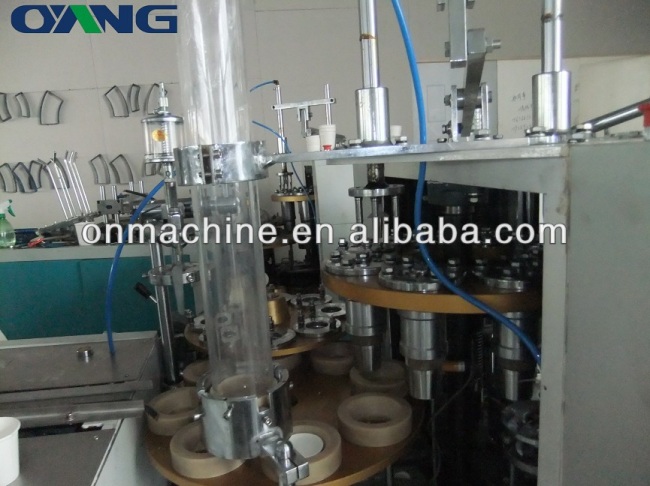 The Samples Of Paper Cups: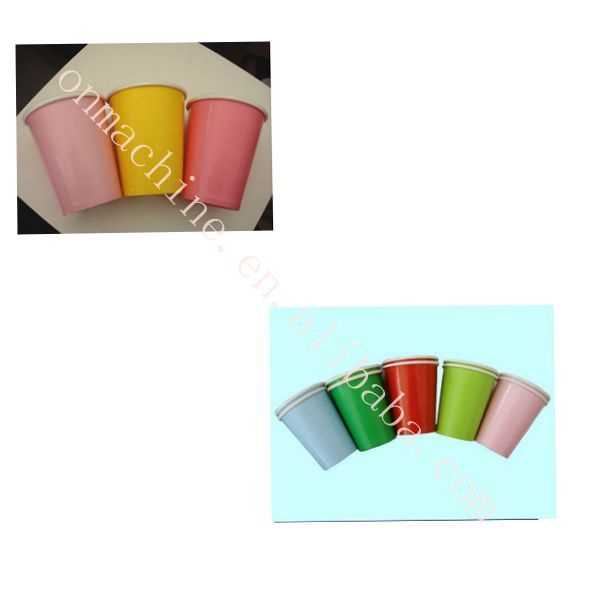 The Certificate: