Name:ONL-XC700-800 Manual Non Woven Bag Making Machine Price


This is our newest non woven bag making machine,together the non woven bag making machine with handle sealing machine,after put the non woven roller material on the machine,the bags will be finished,is full automatic,save your worker and time,is very convenient and best choice to you.

Application:
In the process,the manual non woven bag making machine with handle attahc takes nonwoven as raw materials.This machinery can produce nonwoven bags of various sizes and shapes,such as nonwoven shopping bags,reticules,flat port bags,shoes bags,and other products packaging bags.

Features:
manual non woven bag making machine
1, local touch-screen computer configured to operate;
2, arbitrarily set a long-step electric track, a smooth, lost support from the standard parking
3, feed off automatic shutdown, auto-punch;
4, while at the end of the roll-ultrasonic welding, in particular, solid, smooth;
5, automatic temperature and automatically correcting leaks;
6, while cutting edge automatic closure, automatic nesting.

Main Technical Parameters:
| | | |
| --- | --- | --- |
| Type | ONL-XC700 | ONL-XC800 |
| Production speed | 40-100pcs/min | 40-100pcs/min |
| Bag width | 100-800mm | 100-800mm |
| Bag length | 200-580mm | 200-680mm |
| Bag thickness(Gsm) | 30-100g | 30-100g |
| Power supply | 380V/220V | 380V/220v |
| Total power | 13KW | 15KW |
| Overall size | 7000*2300*2000mm | 7000*2400*2000mm |

Bags Can Make:
1.Flat bag (D-cut bag)
2.Flat bag with bottom gusset
3.T-shirt bag (vest bag,U-cut or W-cut)
4.Handle bag
5.Shoes bag (Rope wearing bag)
6.Laminating bag

Our Company:

The Machine Details: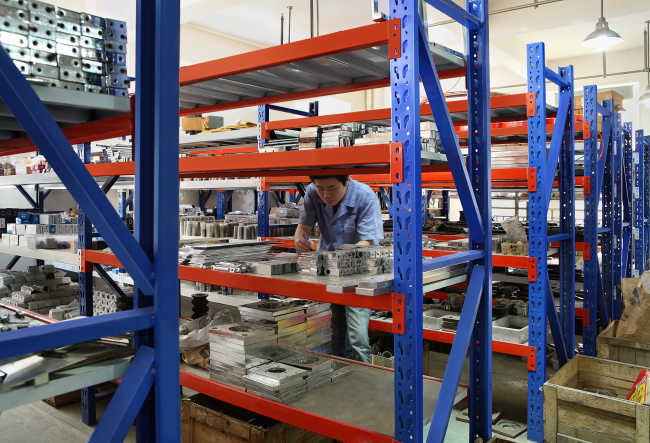 The Samples Of Non Woven Bags: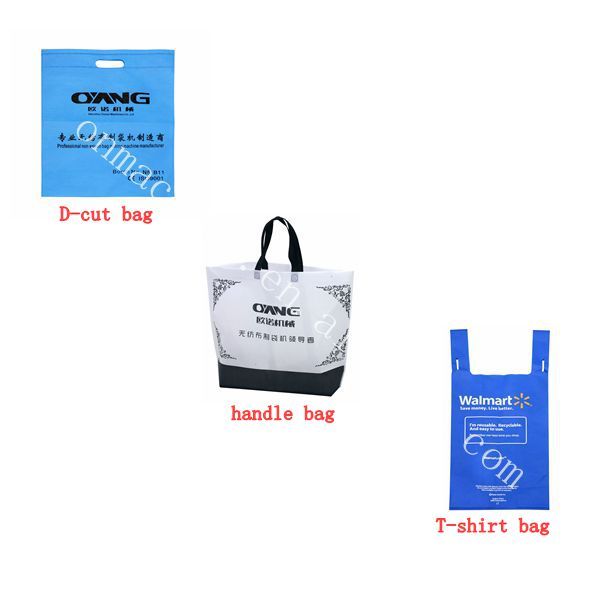 The Certificate: